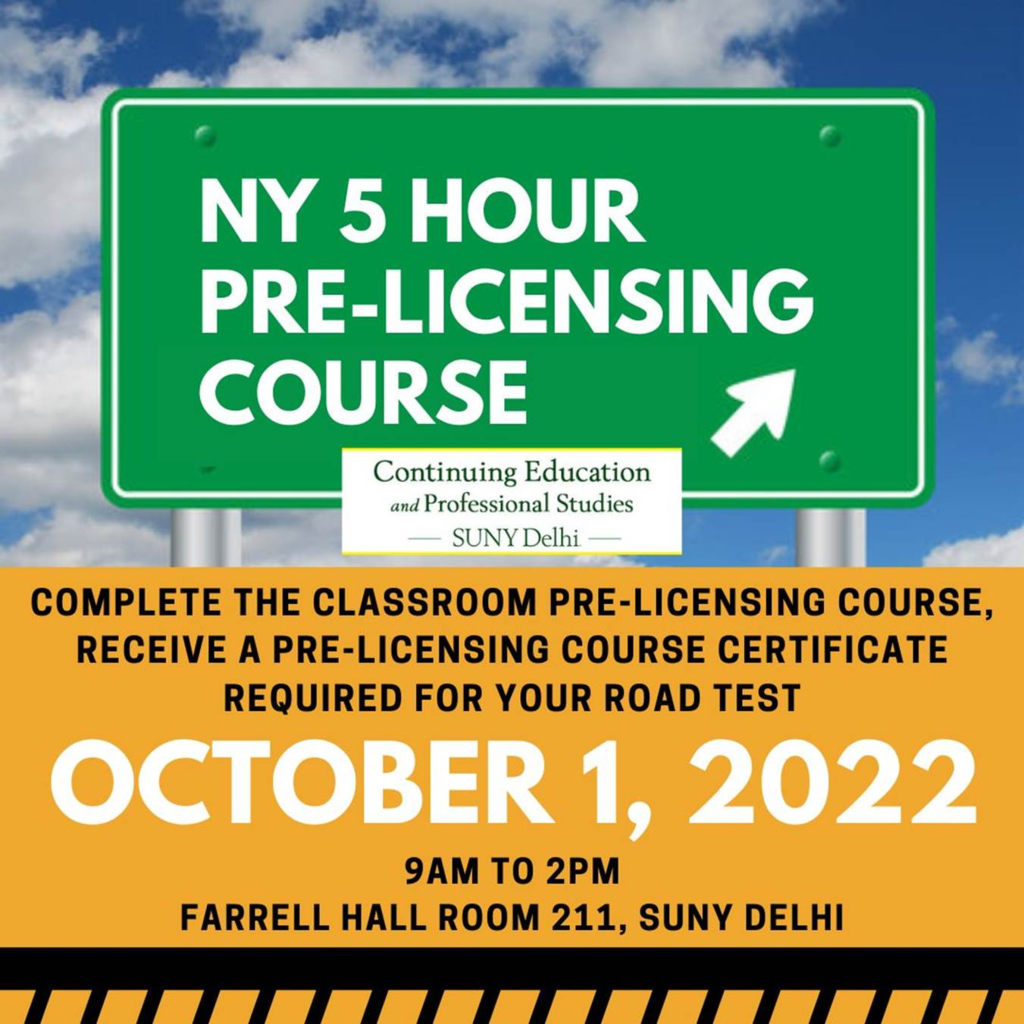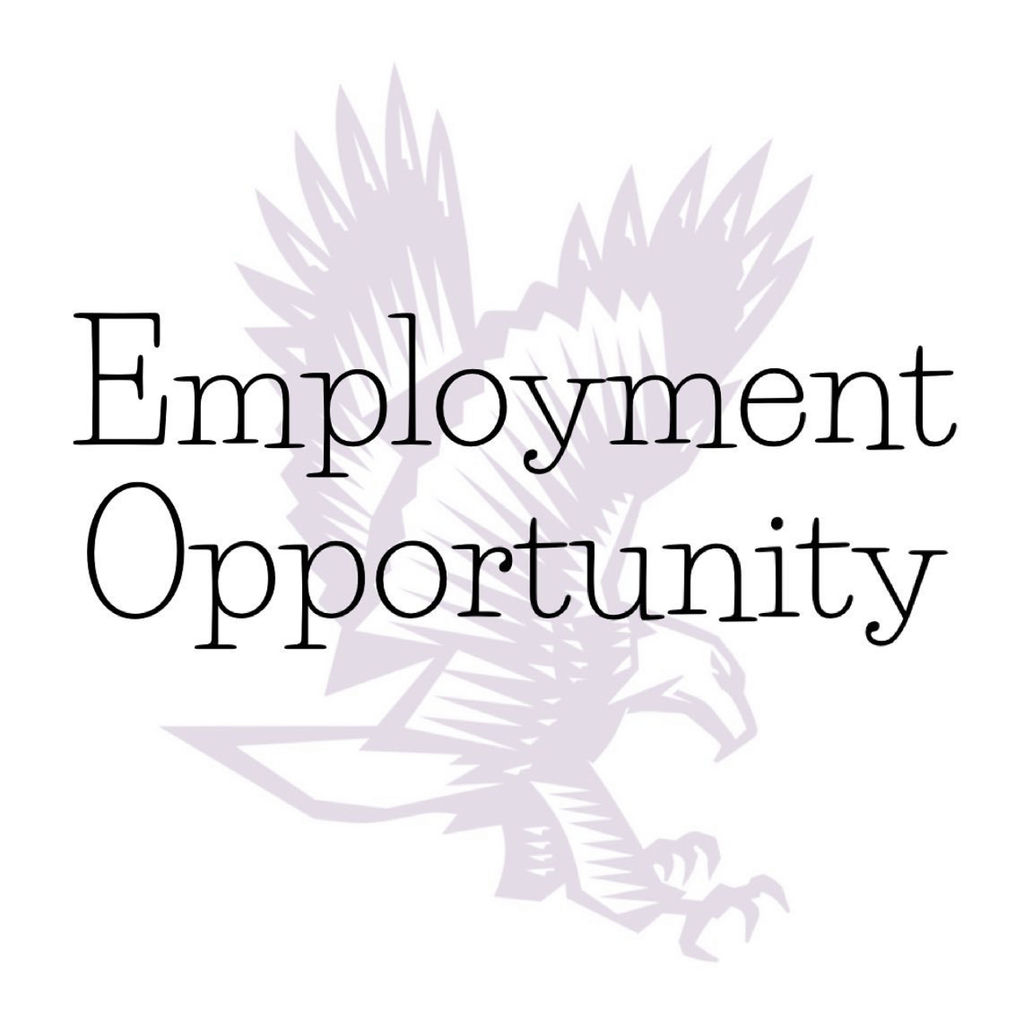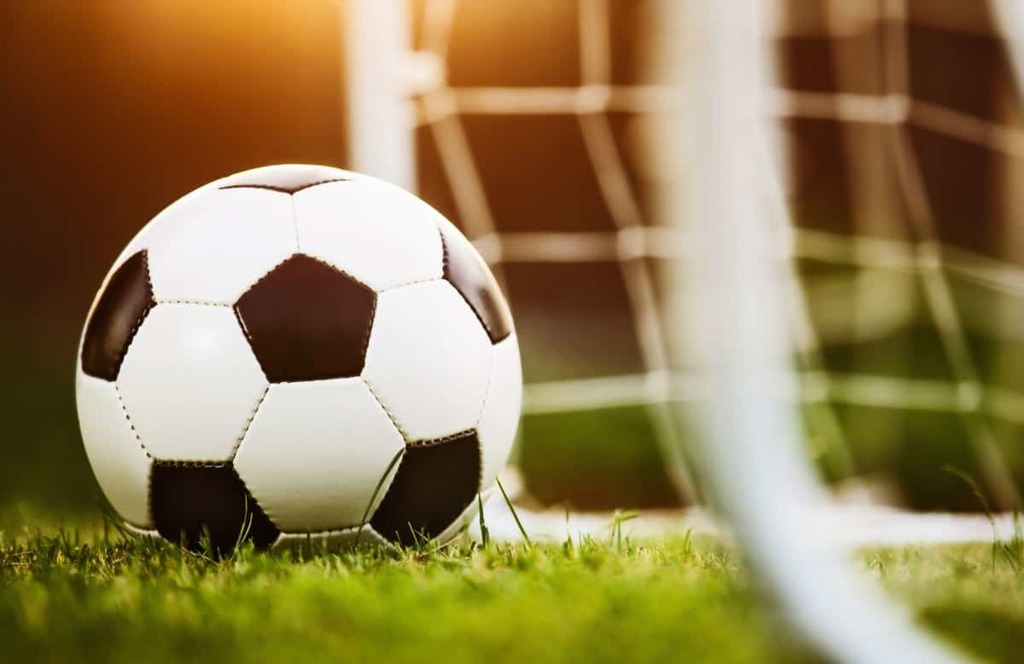 Schedules are able to be viewed on your Schooltool portal at this time. Any questions or concerns please email Ms. Menke at
hmenke@dcseagles.org
If you need your Schooltool password reset email Mrs. Vanvalkenburg or Ms. Menke. If you would like to pick up a paper copy of your schedule from the school Mrs. Langdon or Mrs. Vankenburg can print that for you. Enjoy the rest of your summer! 😎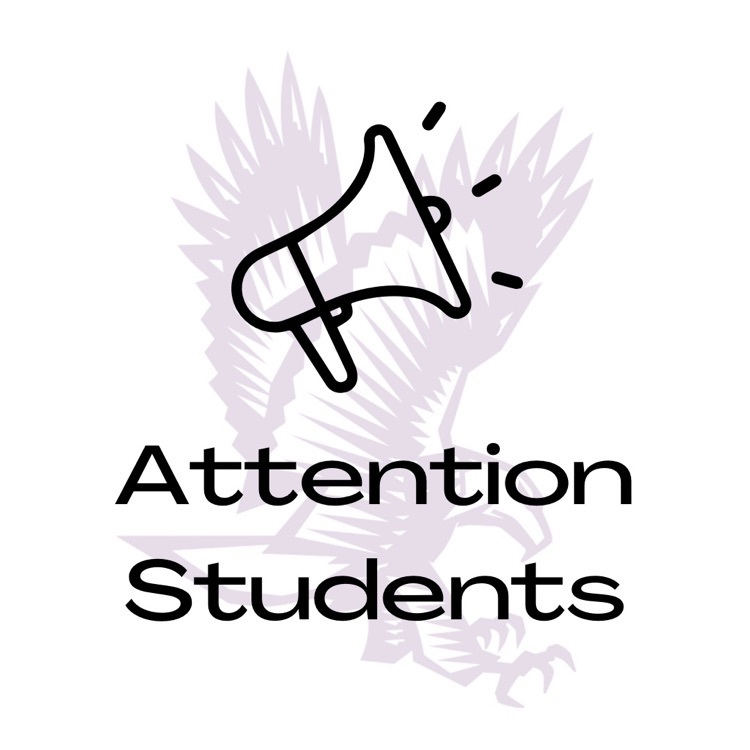 August 22, 2022 6:20 PM Public Hearing - District Wide Safety Plan 6:30 PM - BOE Meeting - Superintendent's Office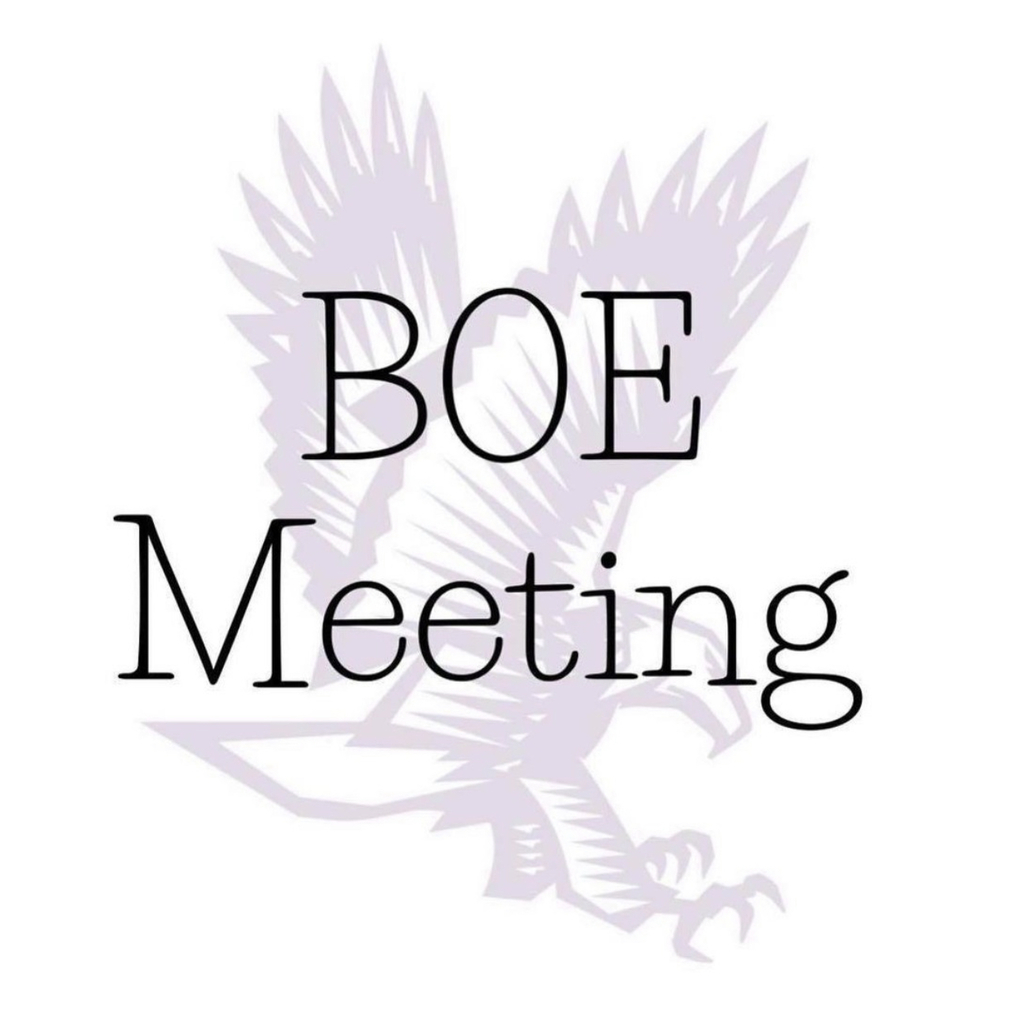 Download the DCS APP today!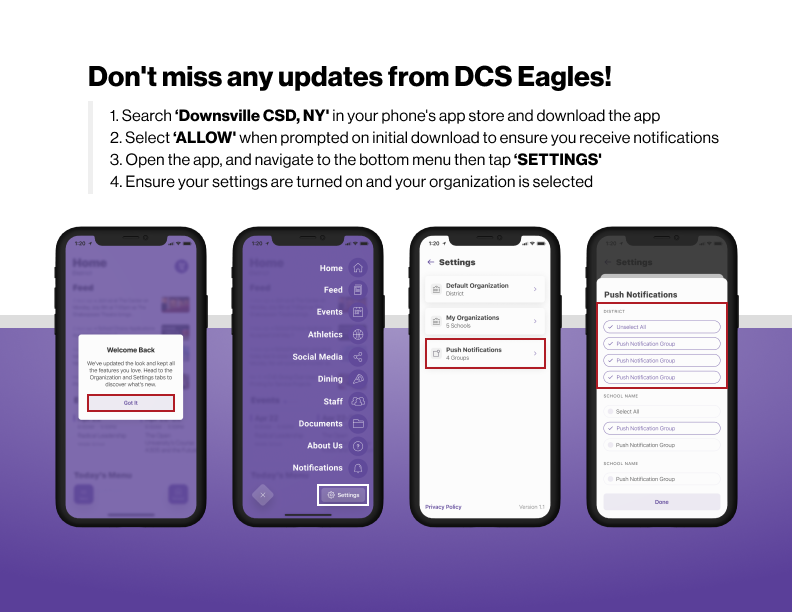 Reminder: Varsity Athletes please bring your sports interval health forms to practice Monday 8/22.
Summer is slowly closing in, and the new school year is just around the corner! I hope everyone has enjoyed this beautiful summer so far, I know I have. Just a few things for you to note: *The first day of school for all students is Wednesday, September 7th. *The school day starts at 7:50 am and students are dismissed at 2:28 pm. *Breakfast and lunch continue to be FREE for ALL students. *Our welcome back party for all grade levels is scheduled for Thursday, September 8th from 5:00 pm – 7:00 pm. Mark you calendar! *We welcome two new teachers this year: PK-12 PE/7th Grade Health --Mr. Joshua Fisher and K-2 ELA/Math push in—Ms. Taylor Wilms *Girls & Boys Varsity soccer begins Monday, August 22nd at 9 am *Girls & Boys Modified soccer begins after school on the first day of school, Wednesday, September 7th. As always, please call the school if you have any questions. 607-363-2100. See you soon! -Mrs. VanValkenburg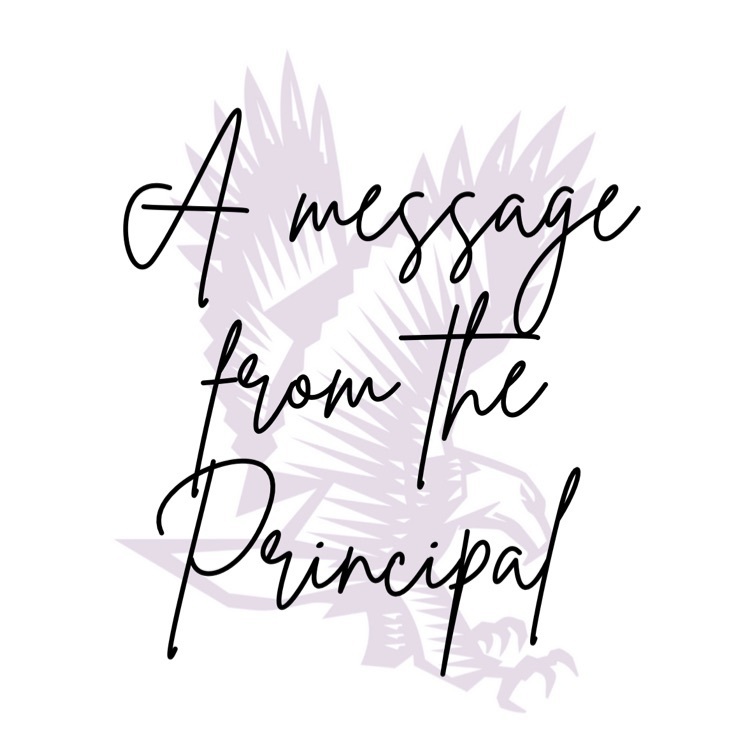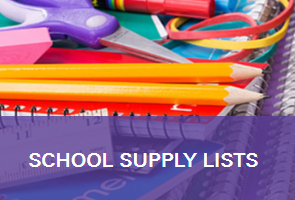 Attention Soccer Players 🥅 ⚽️ ‼️ Meet the Coaches night is scheduled for August 16th at 6pm. Location: Townsend Elementary School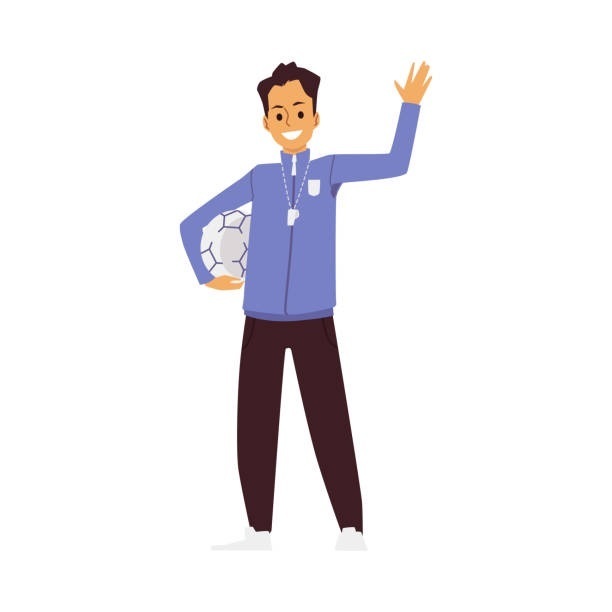 ATTENTION SCHOOL DISTRICT FAMILIES If you'd like to go see the Binghamton Rumble Ponies game on August 10th, please call Ms. Jeannie Langdon at 363-2101 to reserve a spot on the bus. Bus will leave DCS at 5PM (game starts at 6:35PM) and we should be back by 9:30-10:00PM. Tickets $8 - Parents Welcome! RSVP by August 1st.
July & August Meal Menus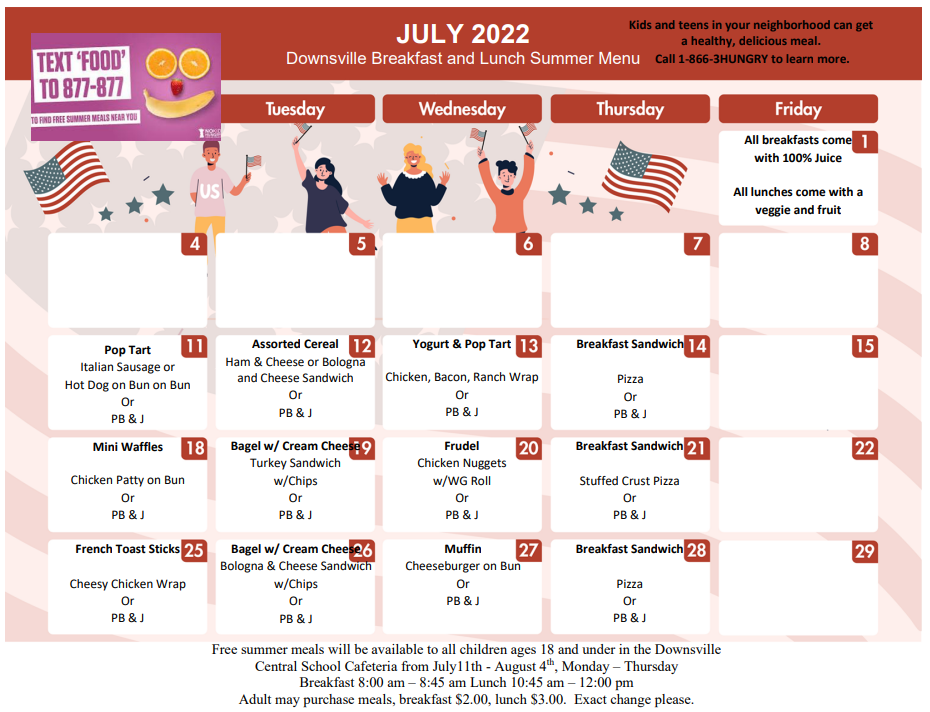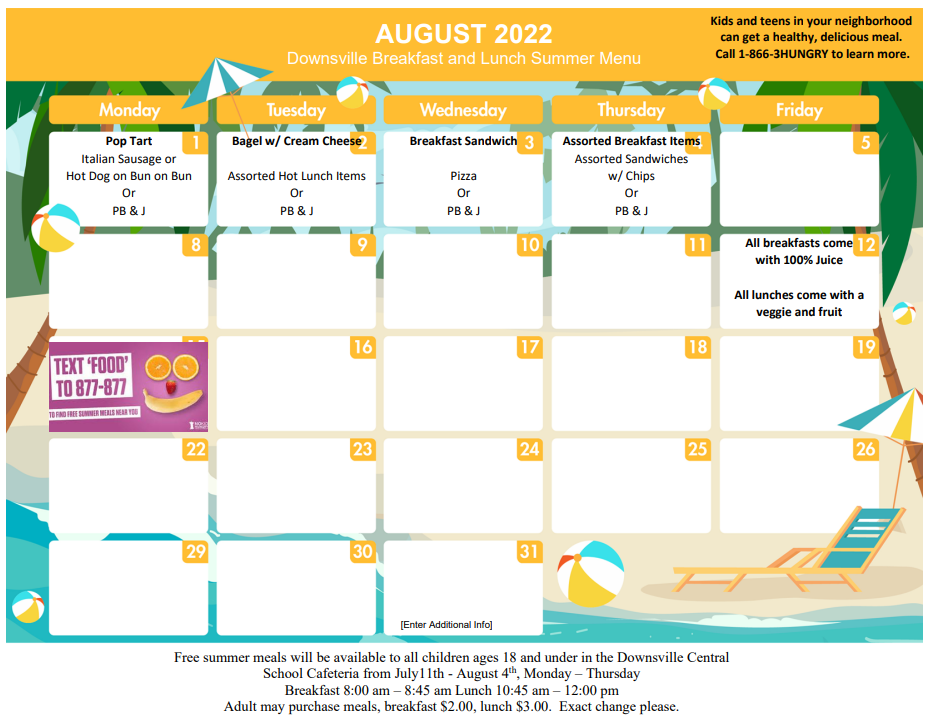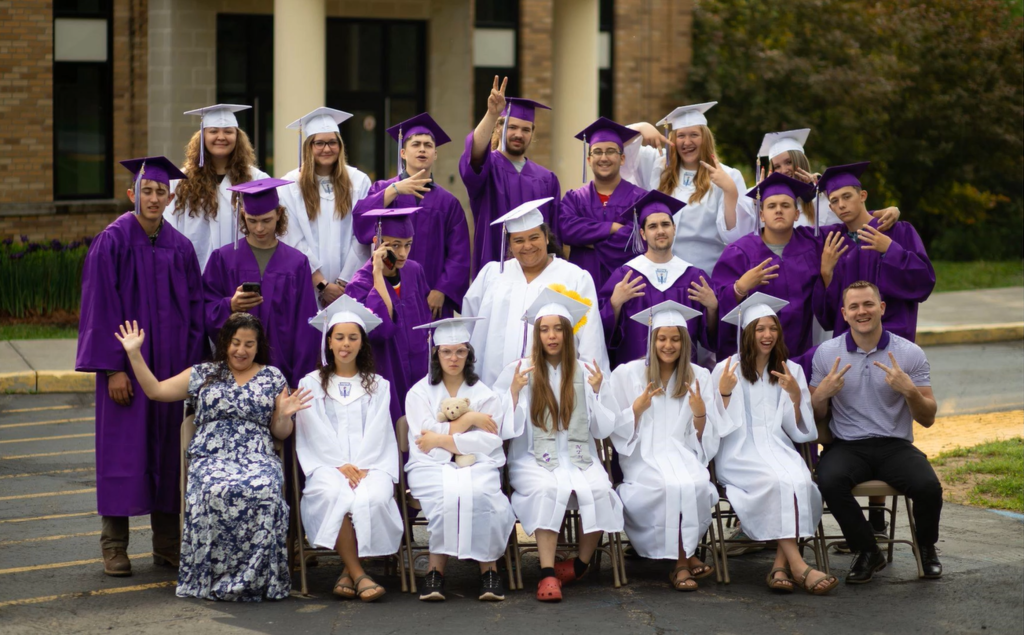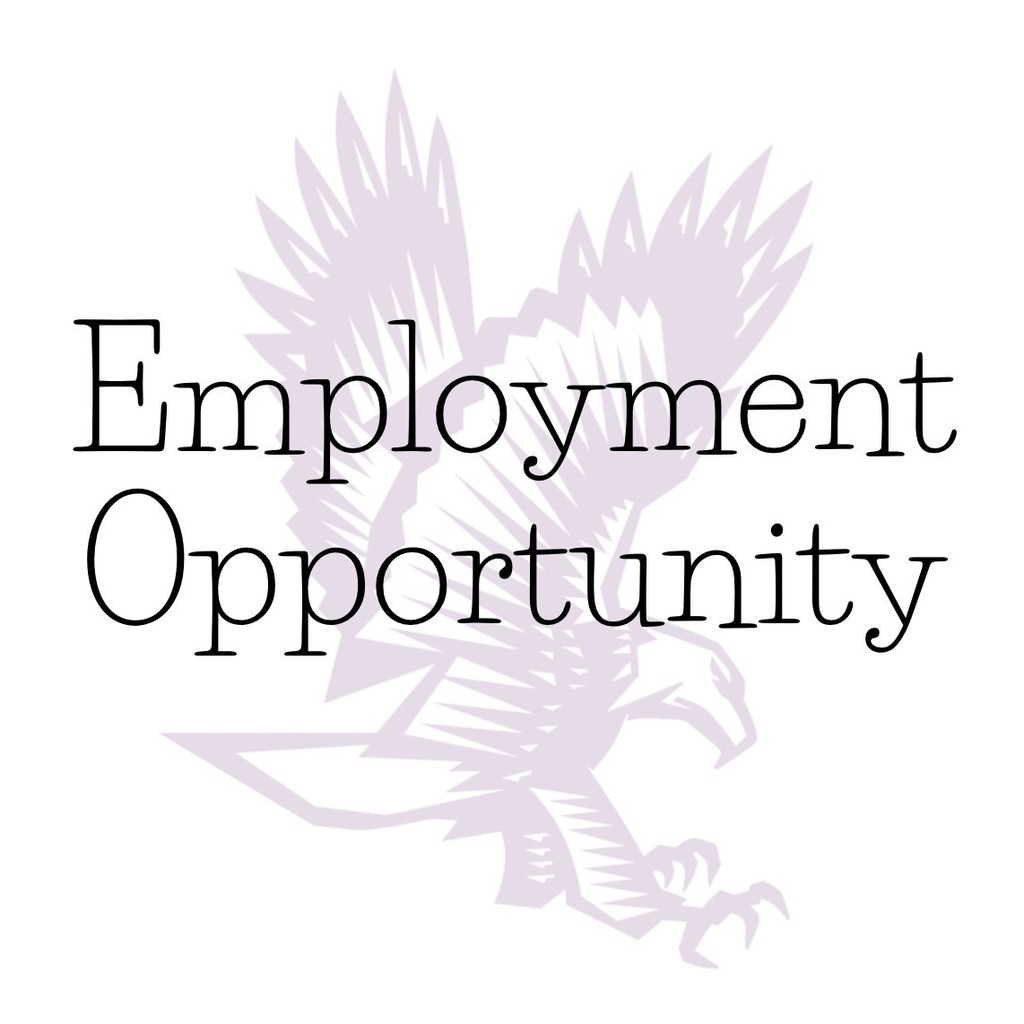 Downsville CSD Summer Meal Program Free Summer Meal Program to All Students 18 and Younger July 11th- August 4th Monday-Thursday Breakfast served from 8:00 to 8:45 am Lunch served from 10:45 am to 12:30 pm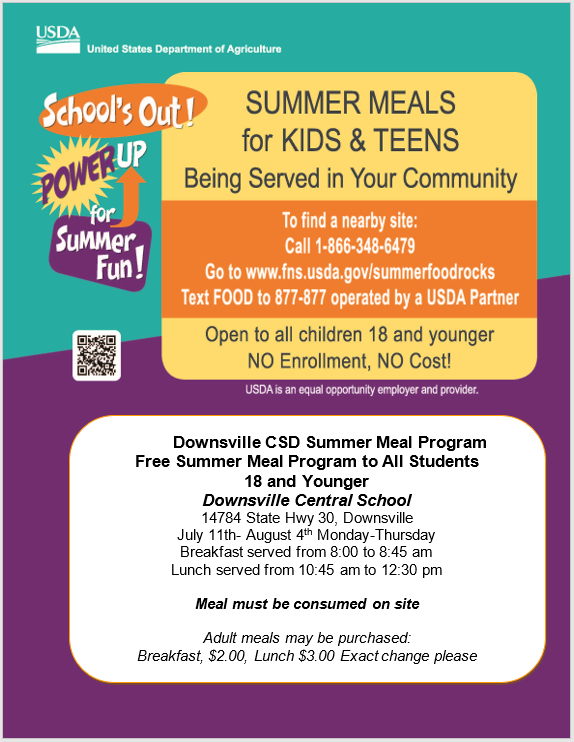 We are all set for the Class of 2022 Graduation Ceremony. Seating has been assigned for family members of the graduating seniors (10 seats). Families expecting more than 10 guests should plan to bring a lawn chair.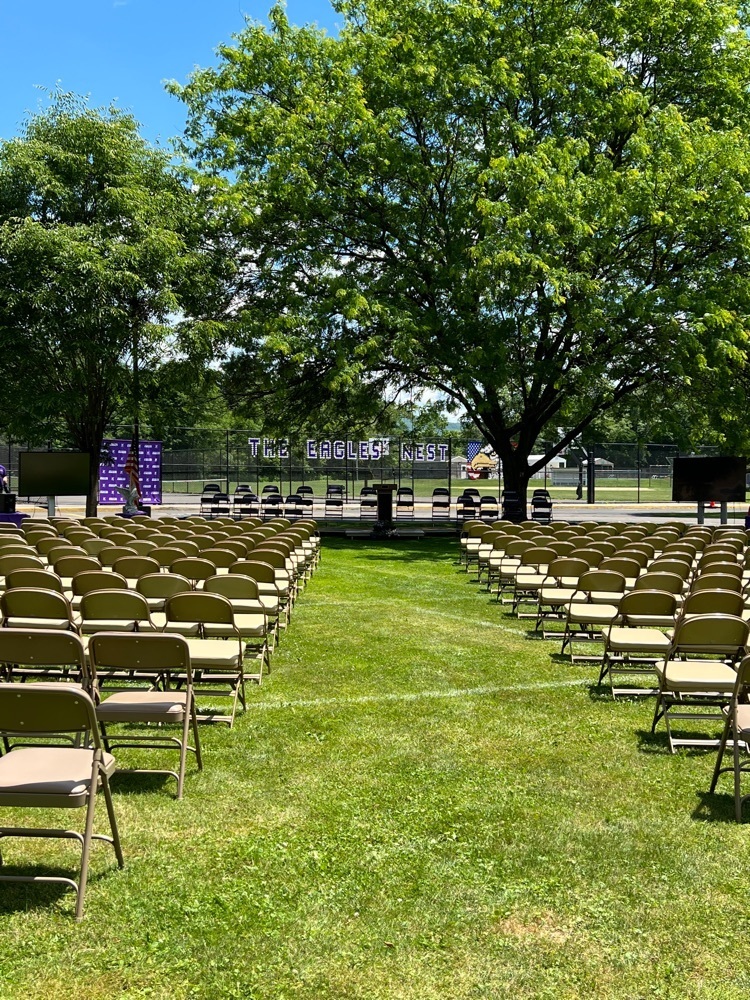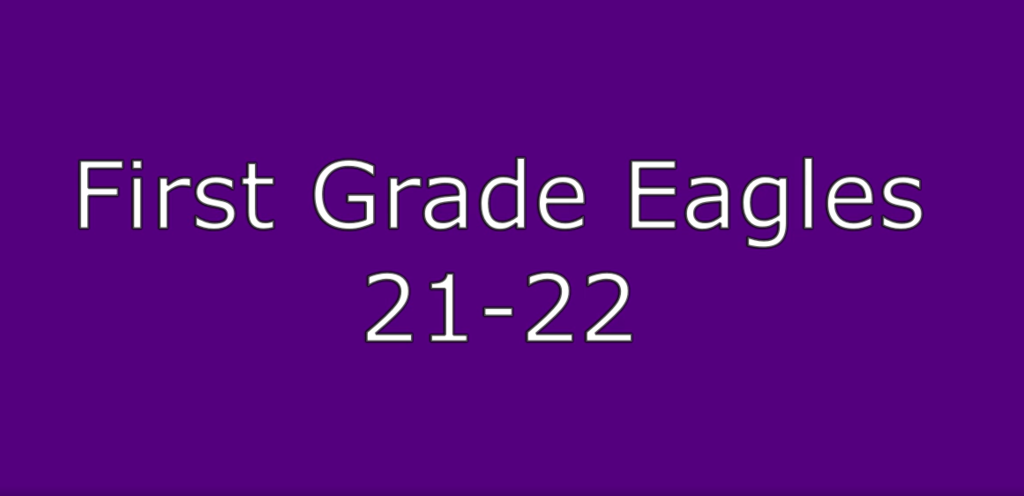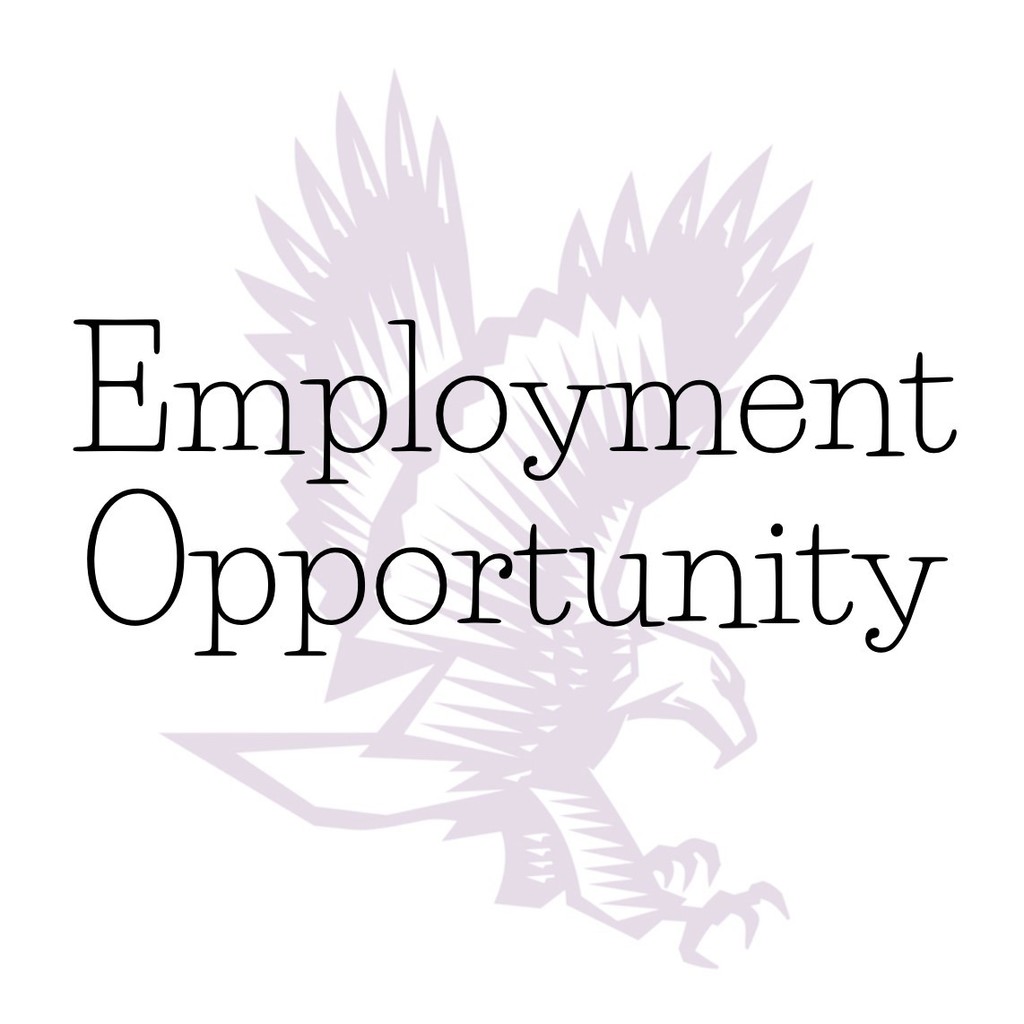 Please take note of some time changes with our last day of school. The end of year ceremony will take place at 9 am (instead of 10:30) and all students will be dismissed at 11:30 (rather than 12).