It's NY Thursday!
Next week's breakfast menu has a slight change. We are swapping Monday and Wednesday. Monday will now be banana splits and Wednesday will be sausage gravy over biscuits.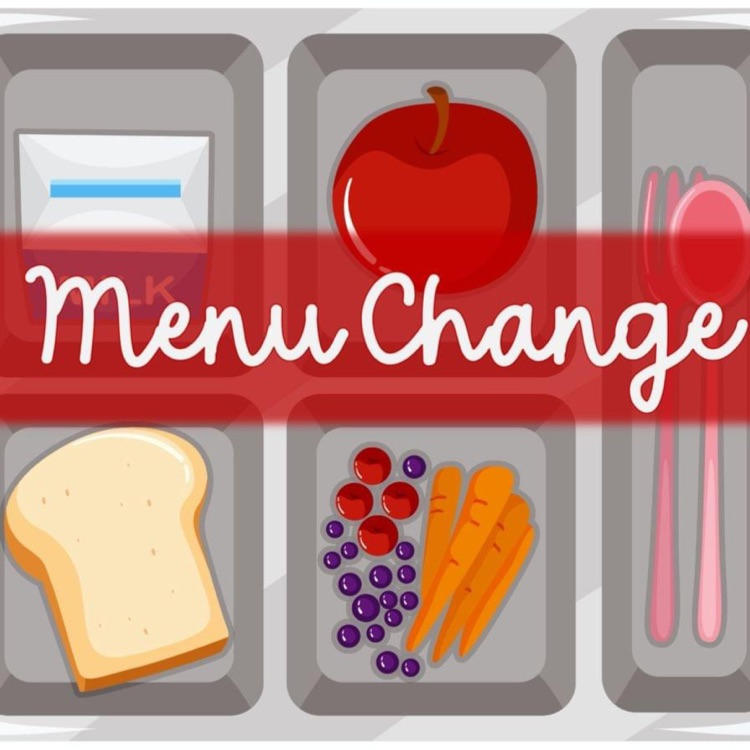 Students in Mrs. Champlin's new Computer & Study Skills class started typing lessons today. They are working with covers that prevent them from seeing the keys. This will help their muscle memory and improve their accuracy and speed while typing!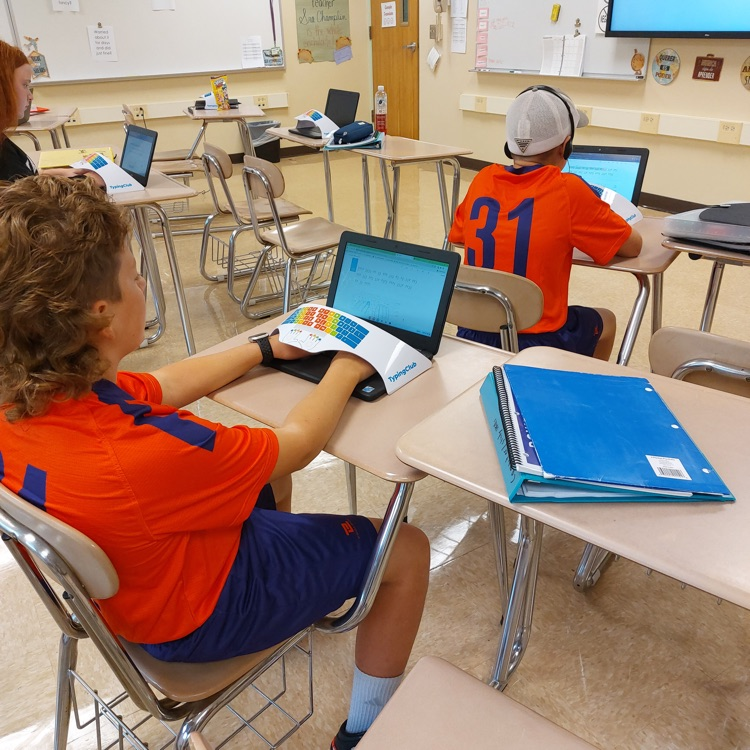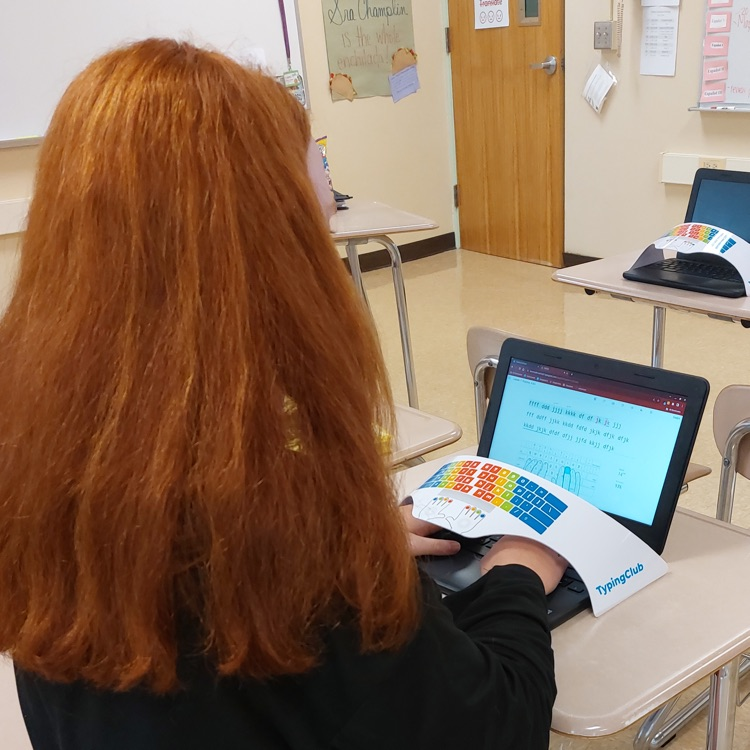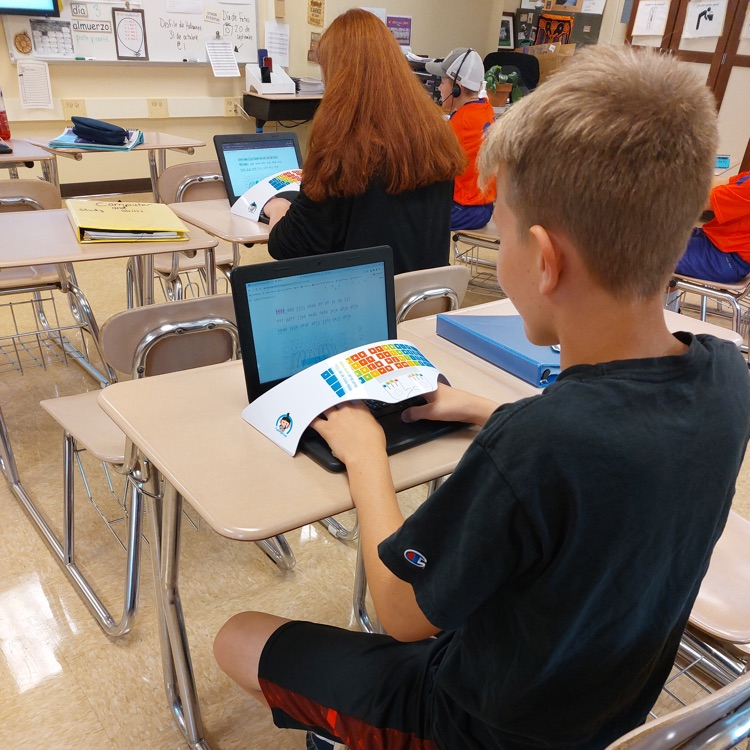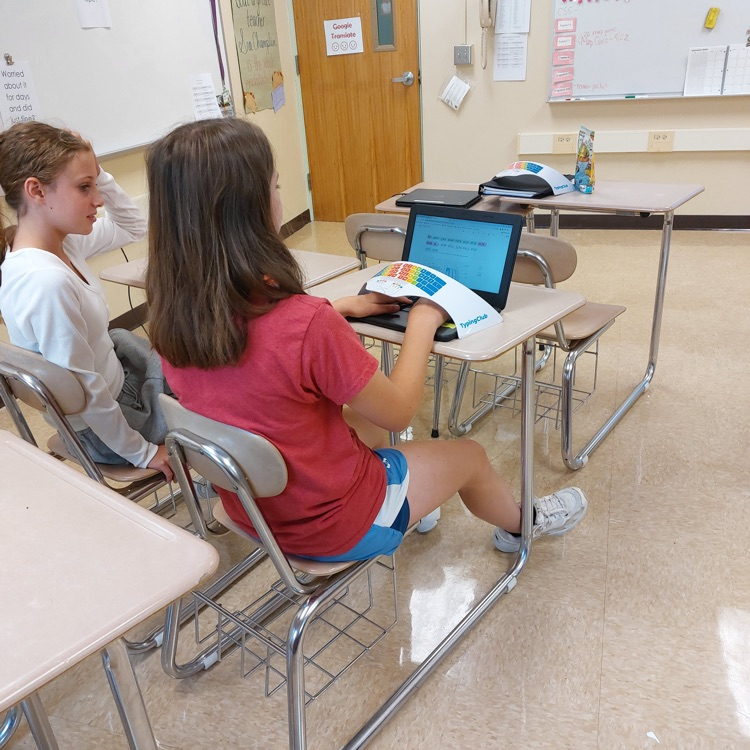 Lourdes Mobile Dental is coming to DCS.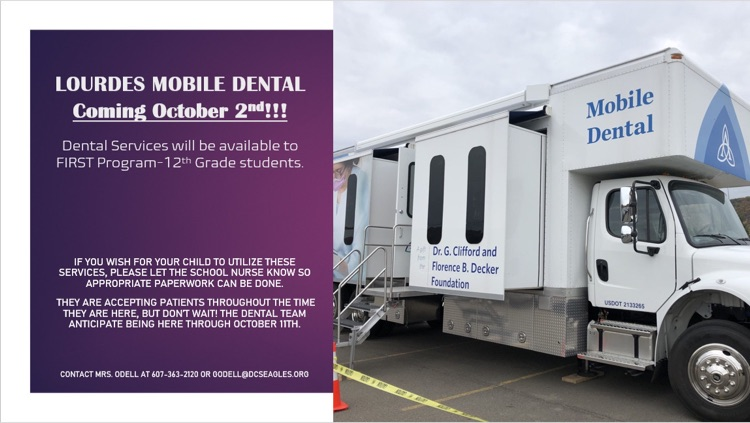 Senior Class will be selling Gertrude Hawk candy bars starting Monday, September 25th.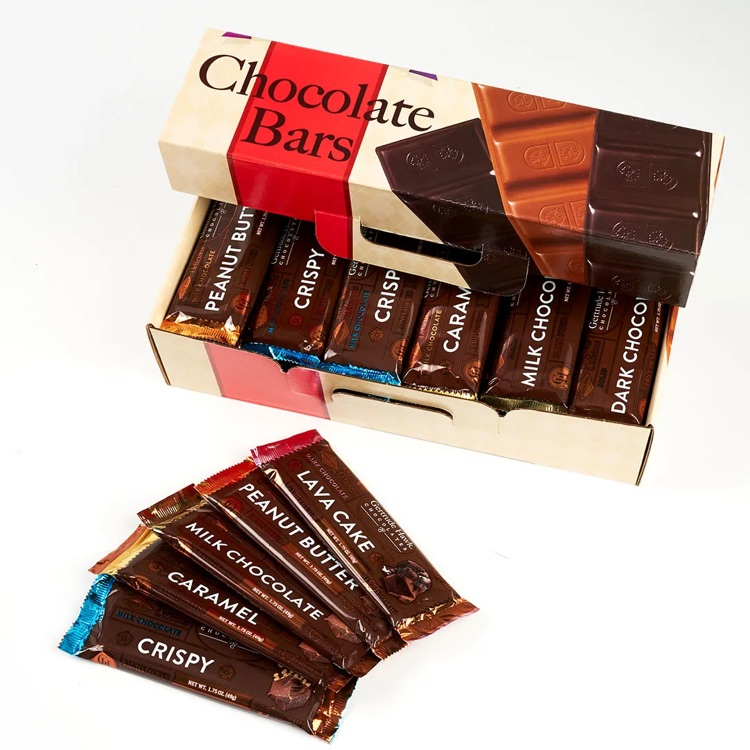 Attention Seniors! Mandatory meeting for the Senior Trip! October 4th at 5:30. Meeting will be held in the cafeteria.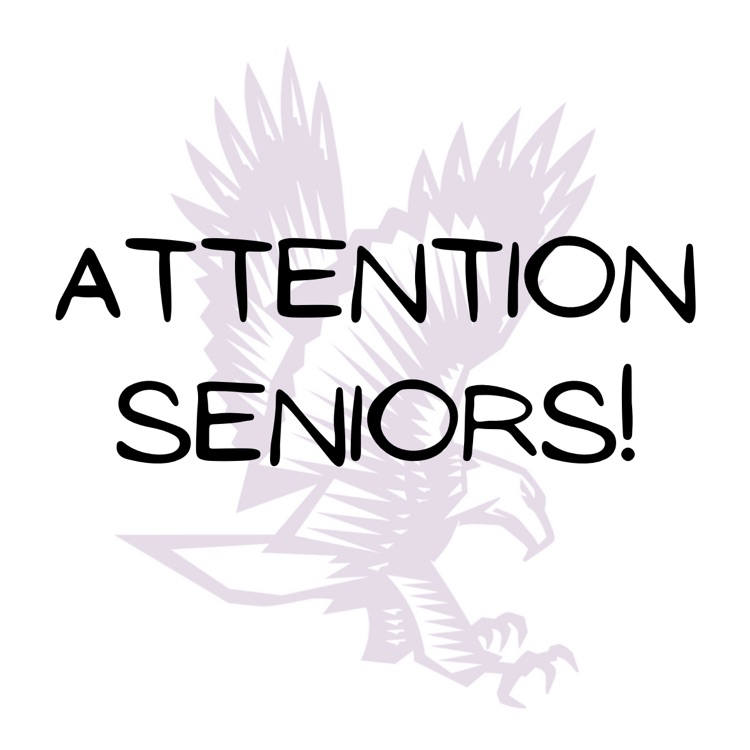 High School Art Club will hold an introductory meeting on Wednesday, September 20, during Academic Lab in the Art Room. For our first meeting, we'll plan for the year by reviewing what we did last year, brainstorming projects and setting goals, and most importantly- we'll make some art! If you participated last year, Ms. Comer wants you back! If you haven't participated before but are interested, please come and learn more about Art Club!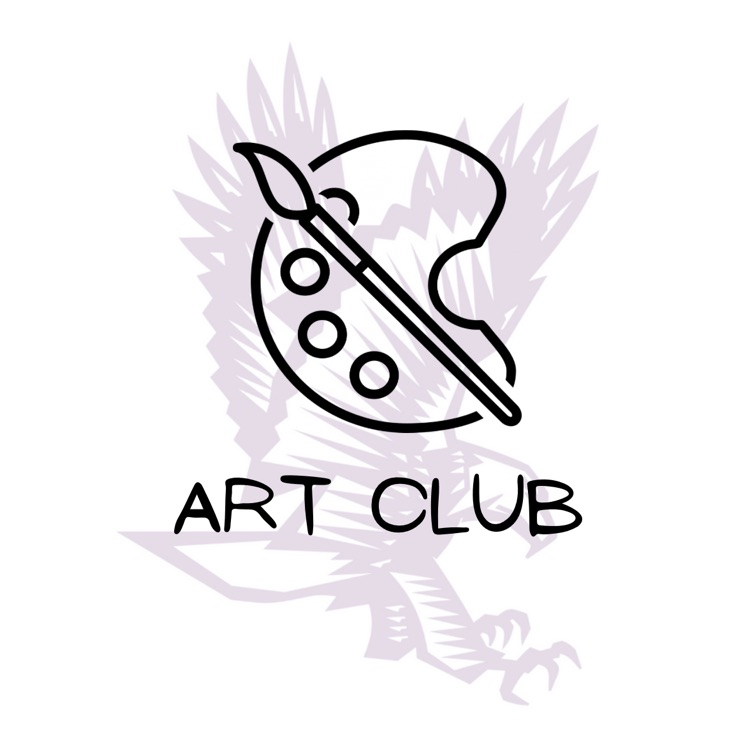 Walton Central School has invited our 7-12 student body to be a part of Walton's homecoming activities. This includes a pep rally on Friday, September 22nd, the homecoming parade on Saturday, September 23rd at 9am, and the semi-formal homecoming dance (for grades 9-12) on Saturday, September 23rd at 6:30 pm. In order to participate in the pep rally your child will need to return the permission slip sent home with them today. Please return by Wednesday, September 20th. The schedule will be as follows for Friday, September 22nd: •12:20 pm - All DCS Varsity athletes will be bussed over to WCS to participate in float building. •1:50 pm - Remaining 7-12 DCS students will be bussed to WCS to participate in the 2:15 pm pep rally. •3:00 pm - All DCS non-athletes in grades 7-12 will leave WCS to return to DCS and will take a 3:50 pm late bus home, if necessary. Students must sign up for the late bus no later than Wednesday, September 20th. All DCS athletes will stay at WCS until their games and or/practices are over and ride their regularly scheduled shuttle bus back to DCS.
UHS Delaware Valley Hospital is again this year sponsoring a 1-day MASH Camp for student in grades 10-12 on October 24th or 25th. The field trip starts at 8:15am and ends at 2pm. Students will have the opportunity to learn about the educational requirements necessary for each position within a hospital, they will see Various types of equipment and be able to have hands-on experiences. This is a great opporutunity for students to learn about jobs in the health care field. Please see Mrs. Menke for an application if you are interested. Applications are due back to Mrs. Menke by October 10th.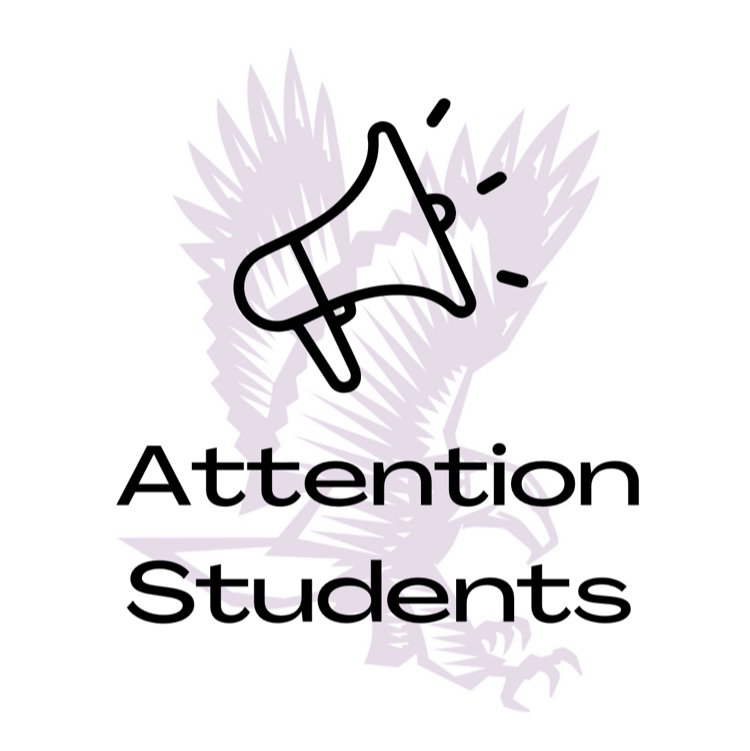 This weeks *Community Service Shout Out* goes to Natalie for volunteering at the snack shack during home soccer games!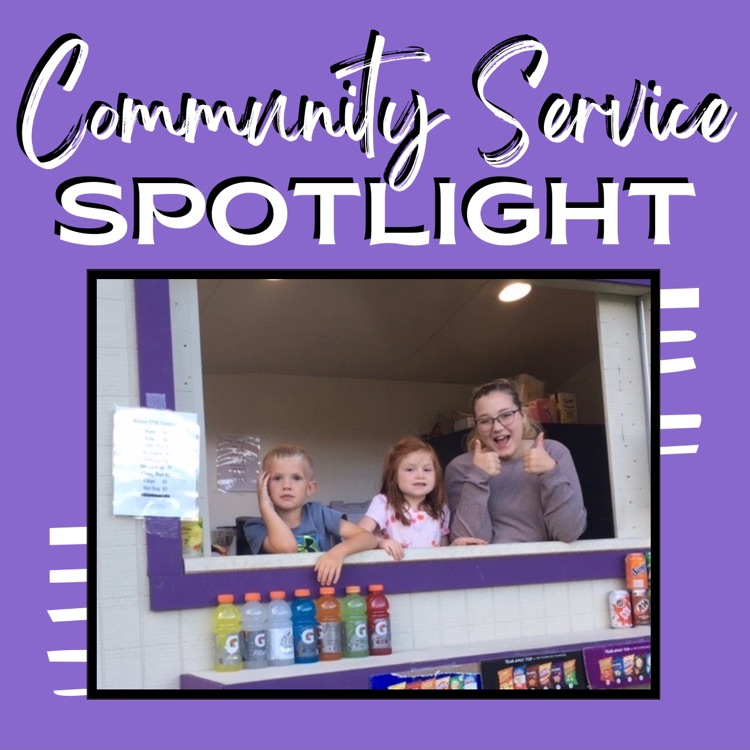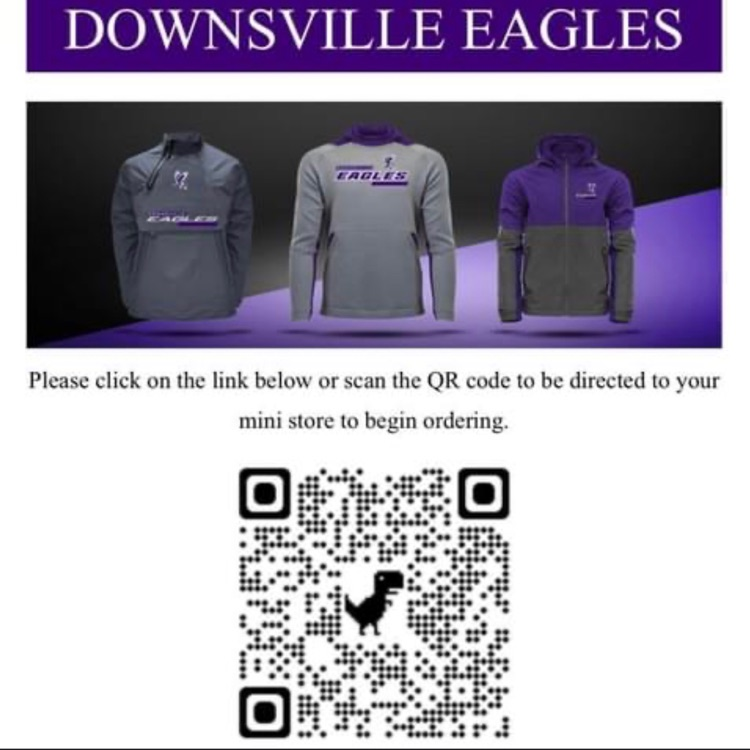 Both Modified games @ Stamford scheduled for today (9/18) have been postponed. Rescheduled date TBD.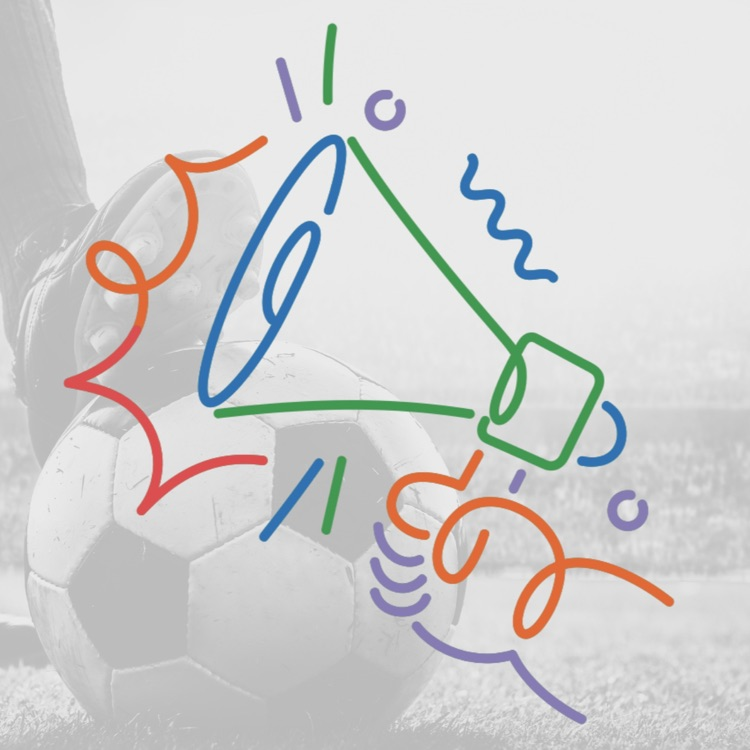 Downsville CSD is pleased to announce the After School Program for the 2023/2024 school year. Grades K-8th : Please look for the informational packet and permission slip in your child's backpack. Grades 9th-12th : Please pick up a permission slip hanging outside of room 212 if interested in attending. Questions? Contact Ms. Ruoff…
eruoff@dcseagles.org
Hope to see you there!!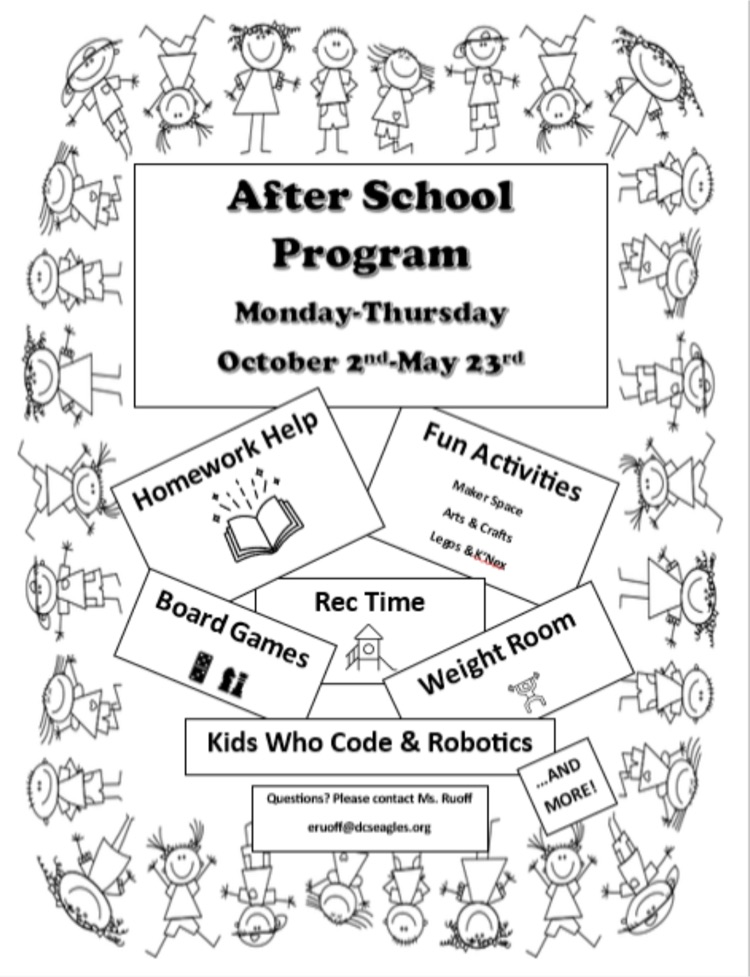 Attention Parents/Guardians: Due to the presence of food allergies amongst the student body, please note the following reminders regarding birthdays and other celebrations. • The celebration of birthdays at school is always optional. • If you choose to send in a birthday treat, non-edible treats such as pencils, stickers, bookmarks, coloring pages, etc. are encouraged. • If you choose to send in an edible birthday treat, the treat must be store-purchased with ingredients clearly labelled. Homemade treats are not allowed. The attached list identifies snacks that are safe for all students in your child's grade to consume. Thank you for your cooperation!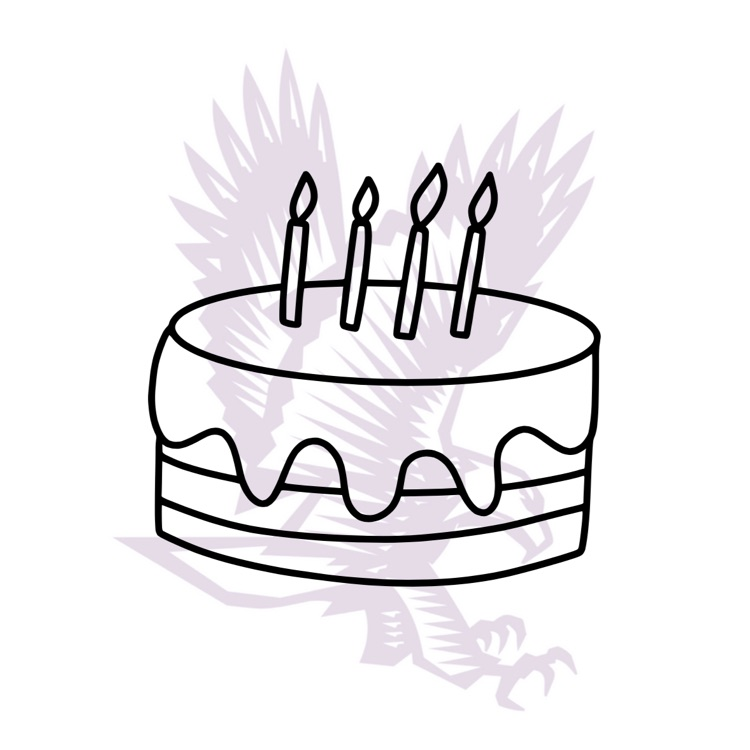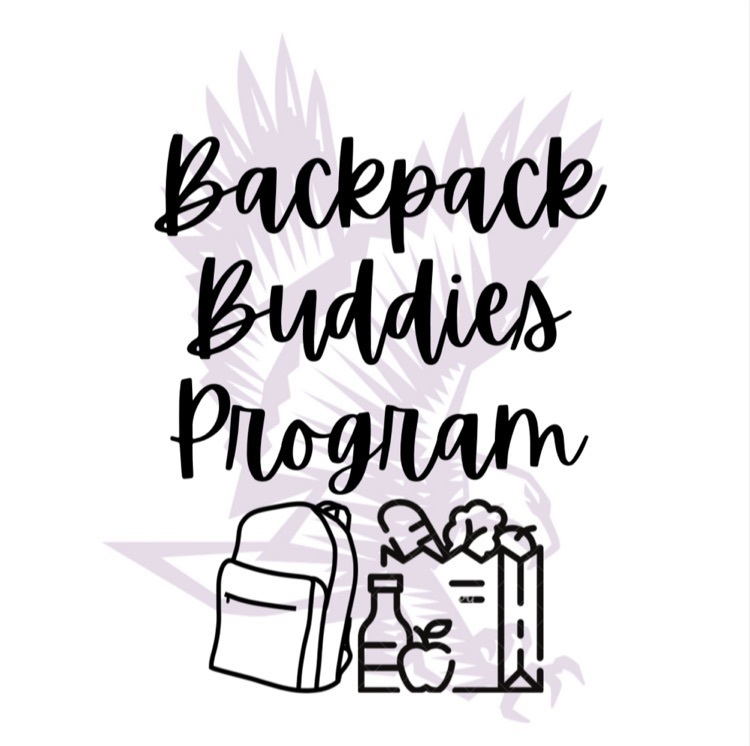 Mr. Morris's outdoor education class is seeking donations of plastic water, soda or Gatorade bottles w/ their caps (any size). The class will be engineering and constructing rafts out of the plastic bottles and will float the rafts (or sink them) on the Delaware River this June. If you'd like to help even more, please remove the labels from the bottles so the labels don't end up in the river. Bagged or boxed bottles can be brought to the school's main lobby. Thank you!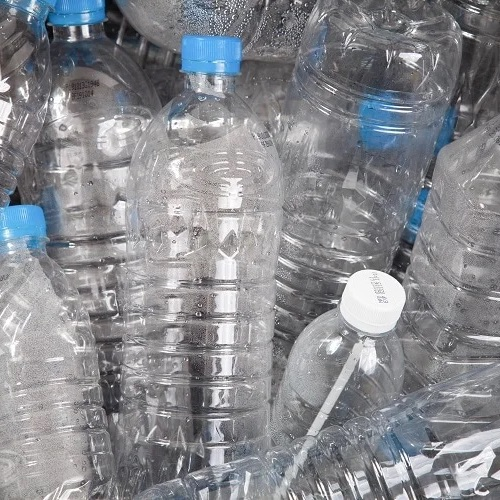 Catch up with the latest student stories, events, and news updates. It's everything DCS Eagles, in your pocket. If you haven't already, download the app! Download for Android
https://bit.ly/3nfnKAG
Download for iPhone
https://apple.co/3DUZjPZ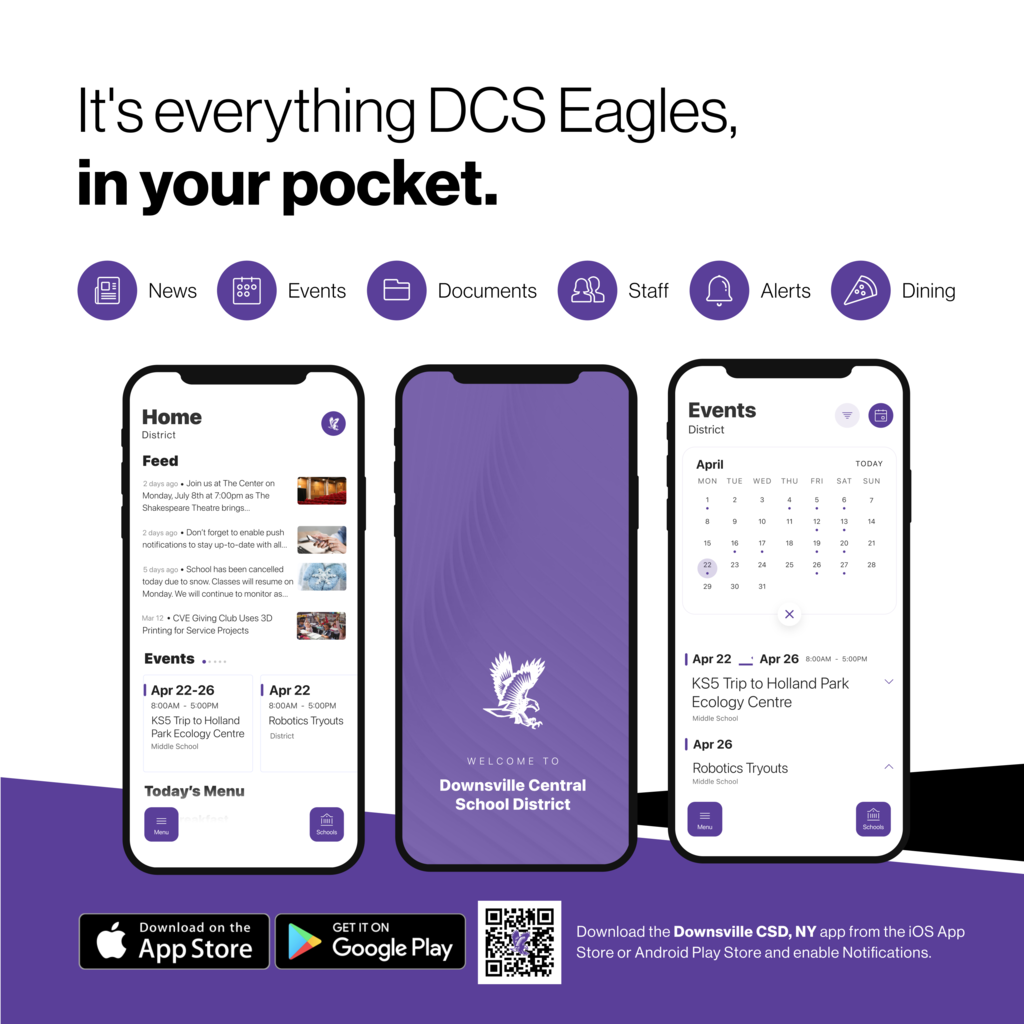 Picture Day will be on Wednesday, September 20th.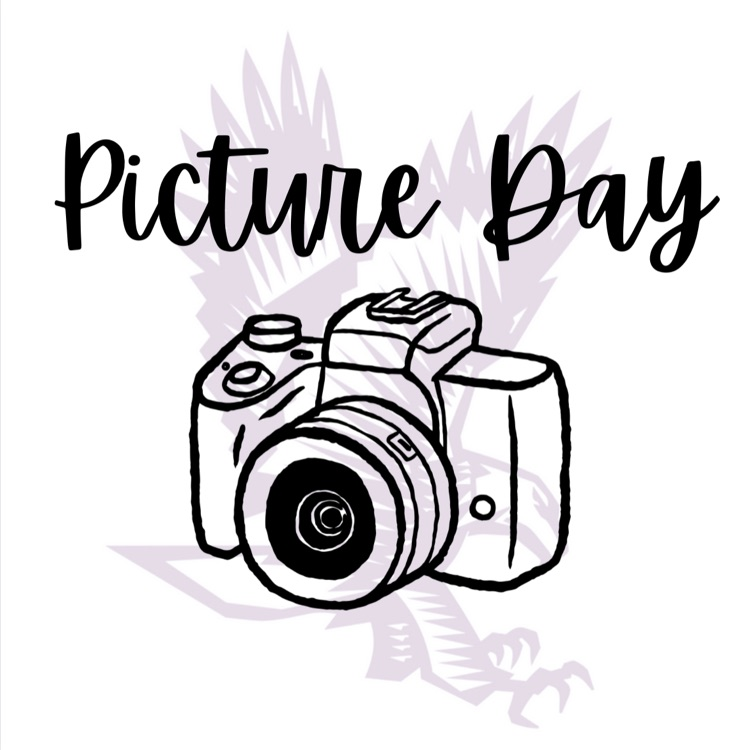 Calling all 9-12th grader, join the cast or crew of ELF! We are looking for cast, ensemble, stage managers and hair/make-up. Rehearsals will take place during Academic Lab. Auditions will be this FRIDAY! Show dates will be December 2nd and 3rd.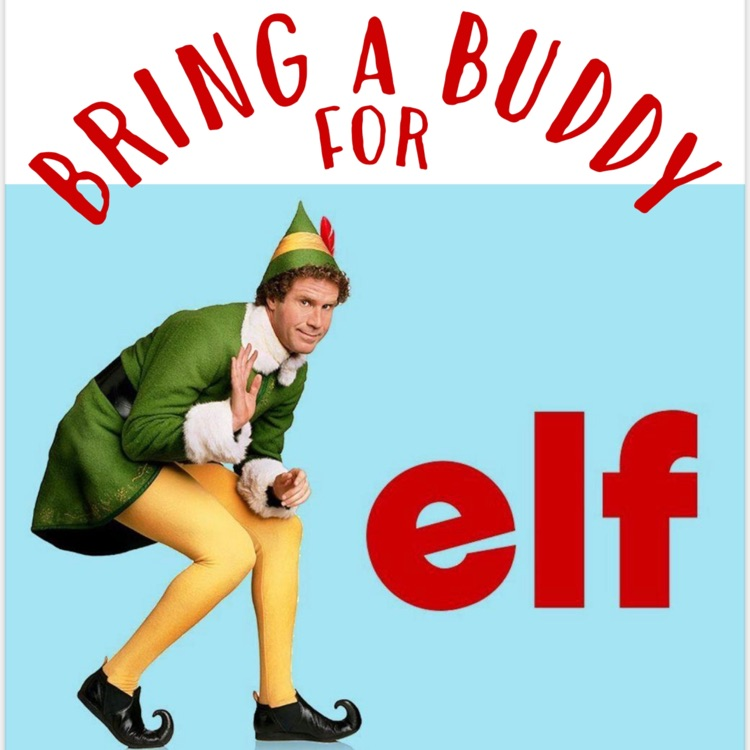 The FFA is hosting an interest meeting on 9/14 during academic lab. We encourage all 6th -12th grade students who are interested to attend! This short meeting will discuss what the club has to offer, and we will answer any questions