Prom is this weekend :)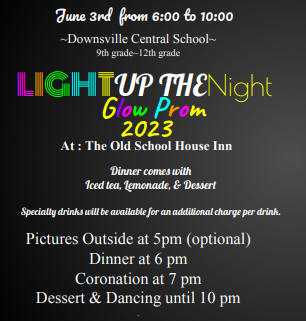 Camp Forget-Me-Not - July 13th Camp Forget-Me-Not is a free day camp for children and teens (K-12) who have lost a loved one. Kids may have a more difficult time processing, expressing and coping with grief. Our camp is facilitated by Helios Grief Support professionals trained to address the special needs of grieving kids. Customized counseling, activities and resources help kids share their experiences as they move through their healing processes together – bringing some brightness back to their lives. Click LINK for more details, FAQ's, and registration information:
https://cahpc.org/support-for-families/kids-camp/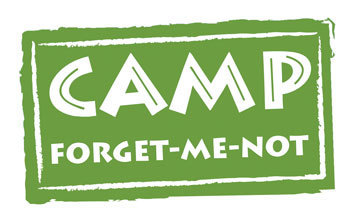 Don't forget: 5th-12th Grade Music Awards tomorrow night, June 1st, at 7 P.M. in the Auditorium. Bring a dessert or snack to share if you're able and enjoy an evening of our students' musical accomplishments!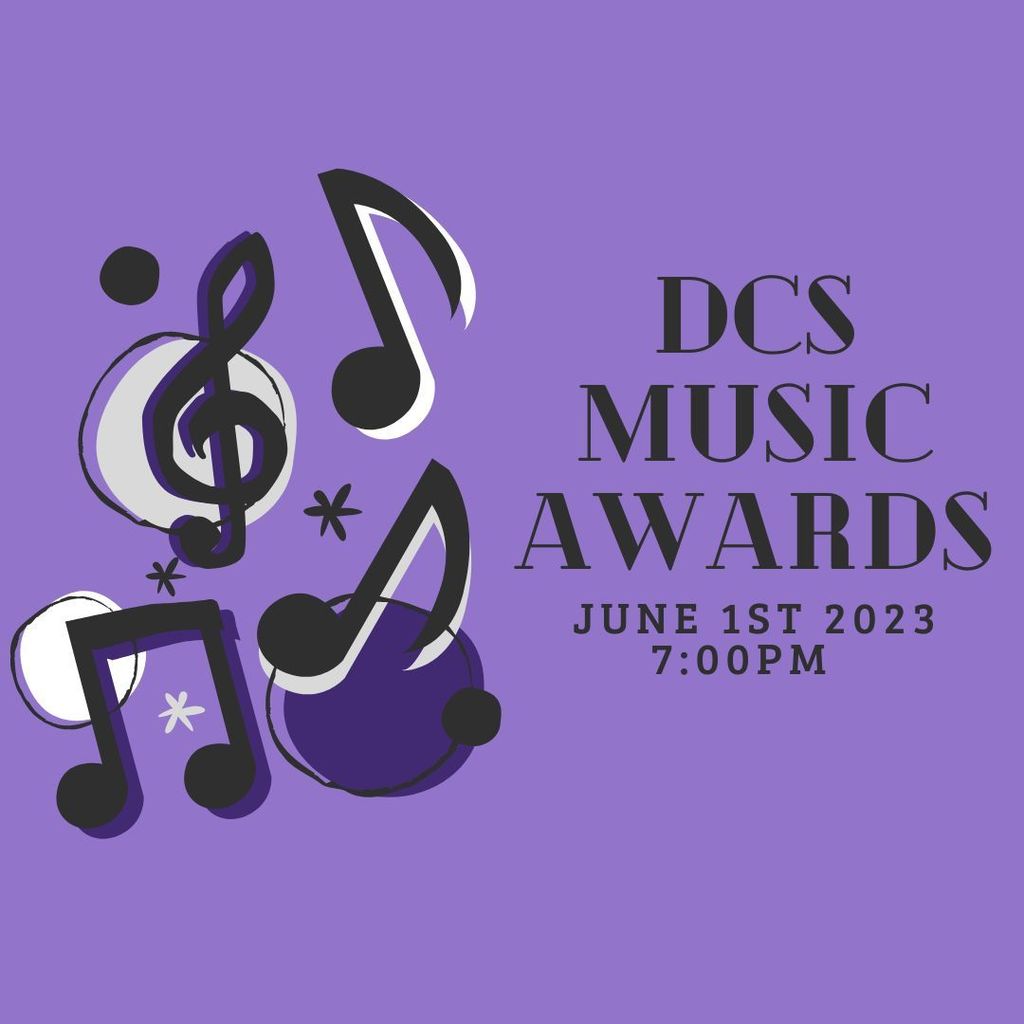 DCS is excited to SHINE THE LIGHT on our PreK Graduates! Today the spotlight shines on *Nico* Likes: Big, Big, Big Dinosaurs Dislikes: Chuckie Cheese Monster What I want to be: A Police Officer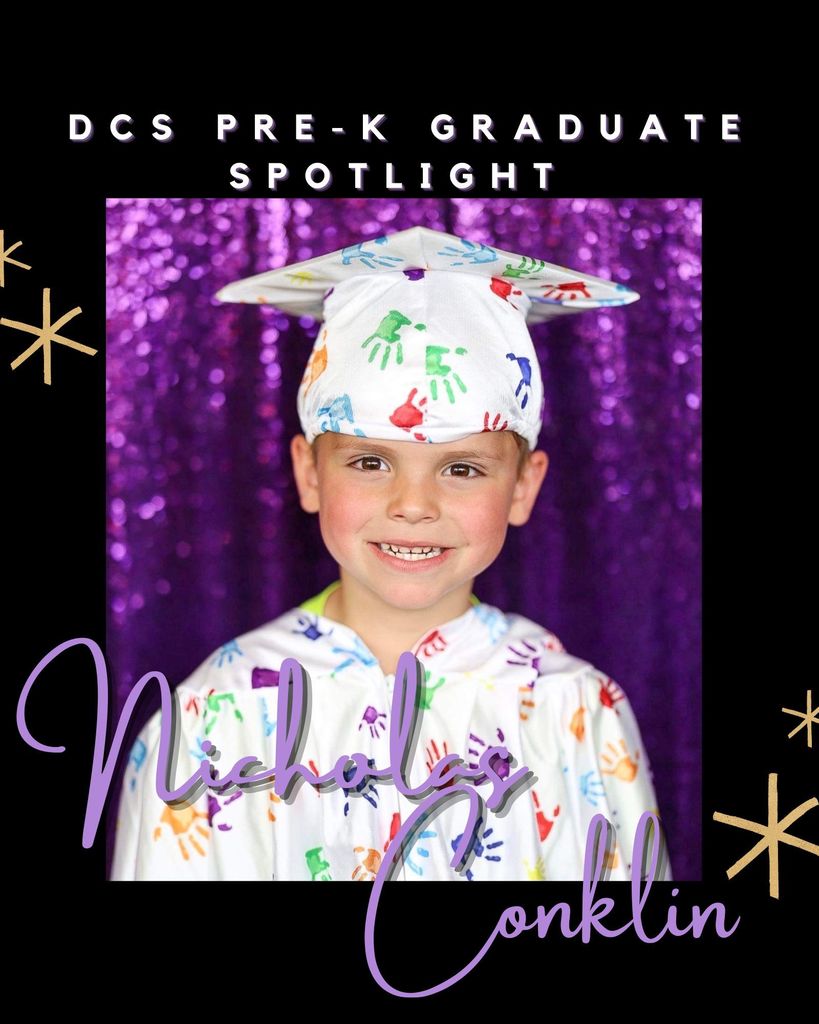 DCS is excited to SHINE THE LIGHT on our SENIORS! Today's spotlight shines on *Gavin* Nicknames: Brunner, Gav, Gunner, B-Runner Future Plans: Attend SUNY Cobleskill to play soccer and major in Wildlife Management
DCS is excited to SHINE THE LIGHT on our PreK Graduates! Today the spotlight shines on *Bryson* Likes: Giraffes Dislikes: Dinosaurs What I want to be: A fireman and a cop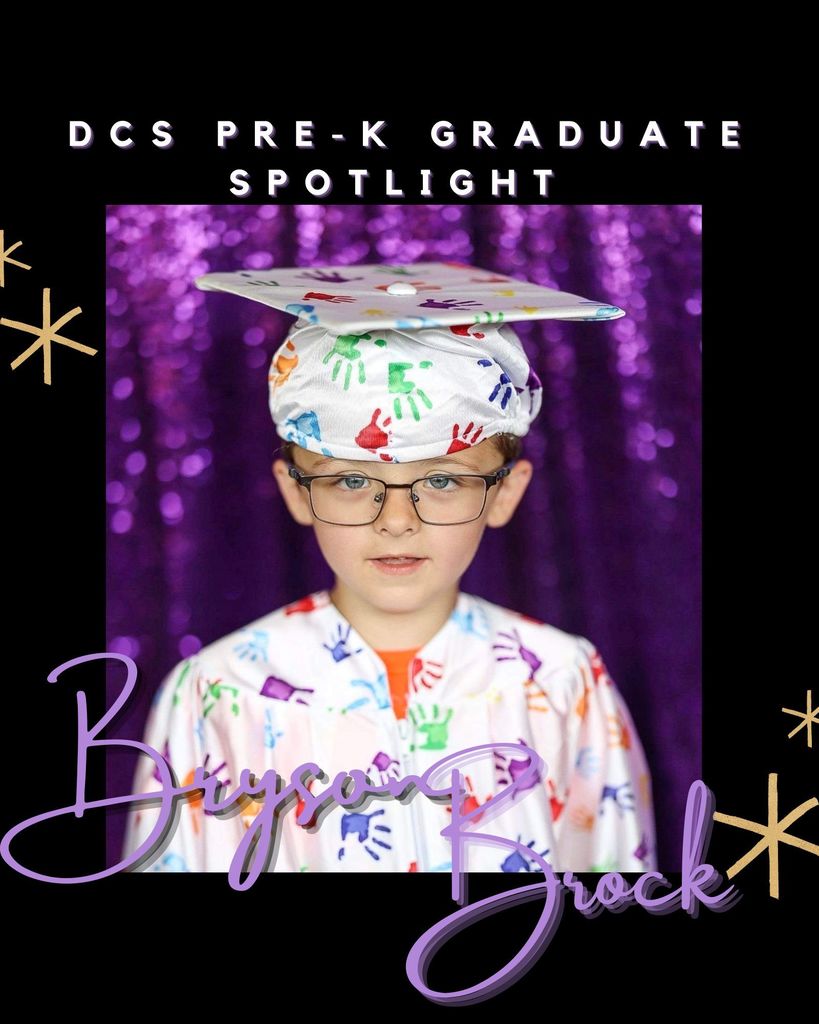 DCS is excited to SHINE THE LIGHT on our SENIORS! Today's spotlight shines on *Stephanie* Nicknames: Stefoote, Stephie, Bug Future Plans: Attend Alfred State College for Diagnostic Medical Sonography High School Favorites/Memories: Momma T's APUSH Class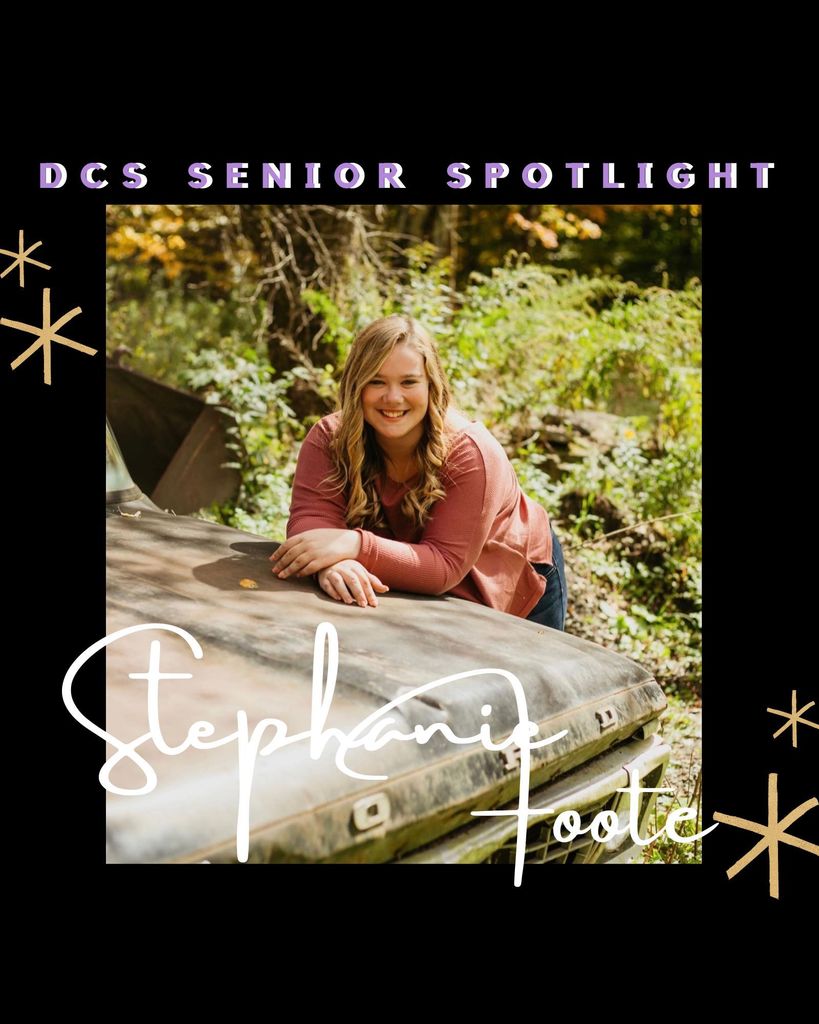 TOMORROW starts SPIRIT WEEK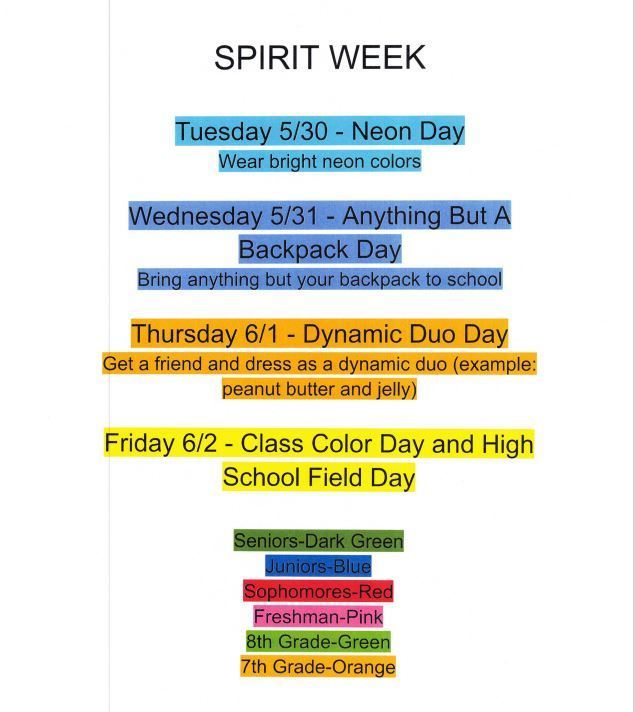 No School - Monday May 29th - Memorial Day Memorial Day Parade is 10am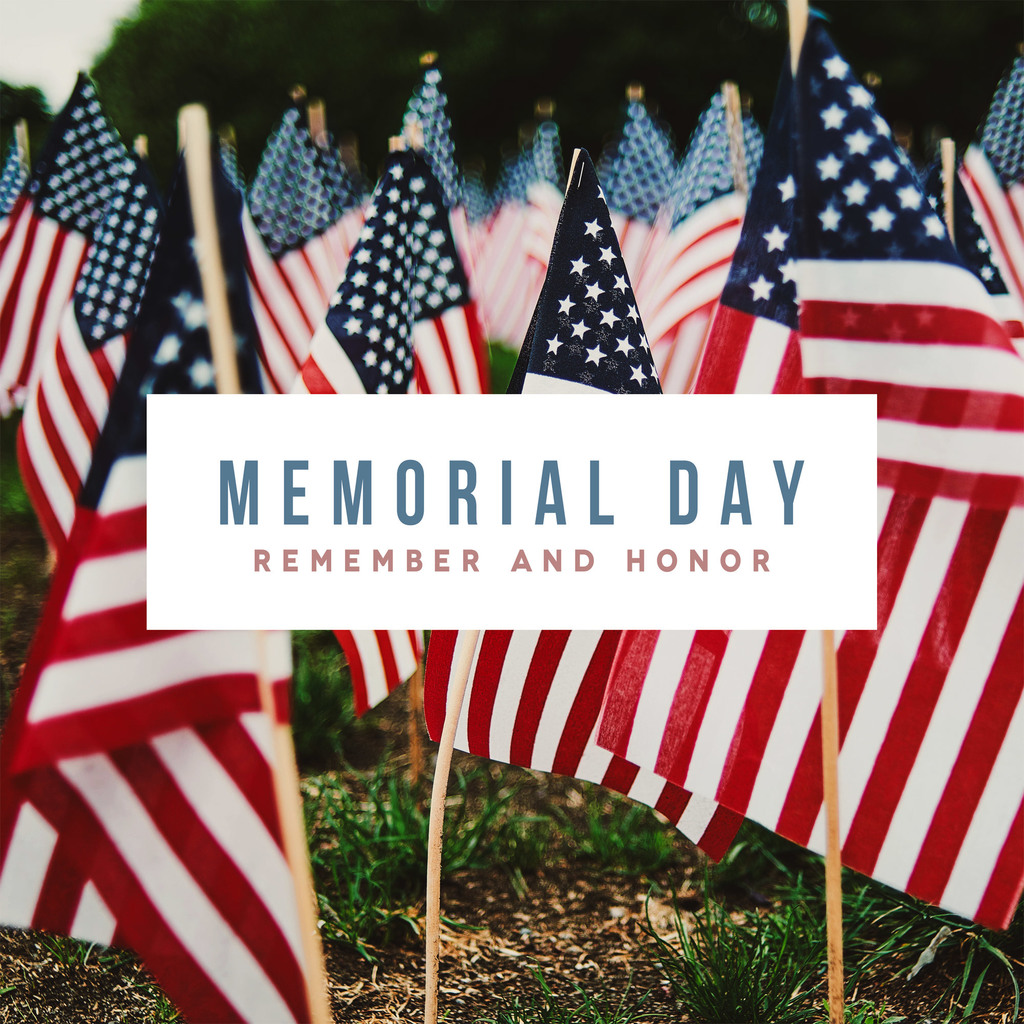 June Breakfast and Lunch Menu's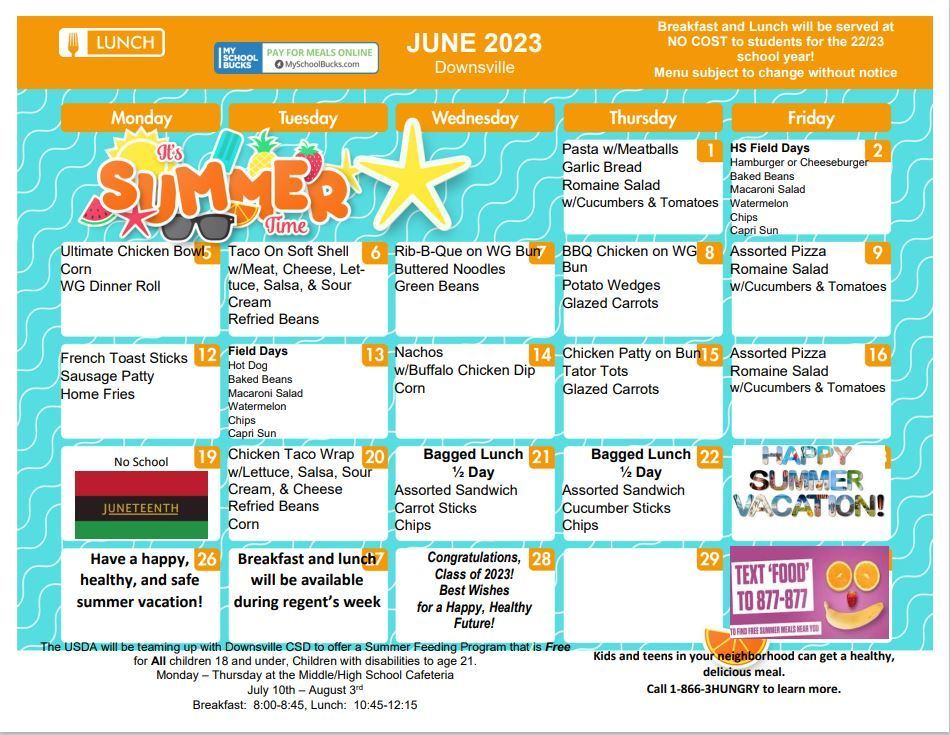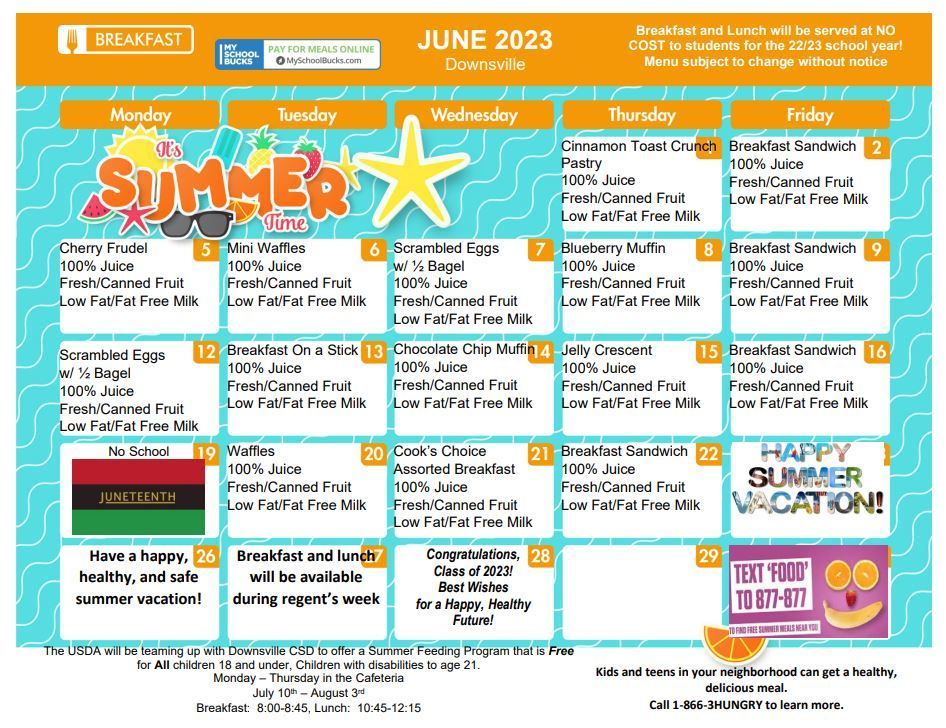 SPIRIT WEEK NEXT WEEK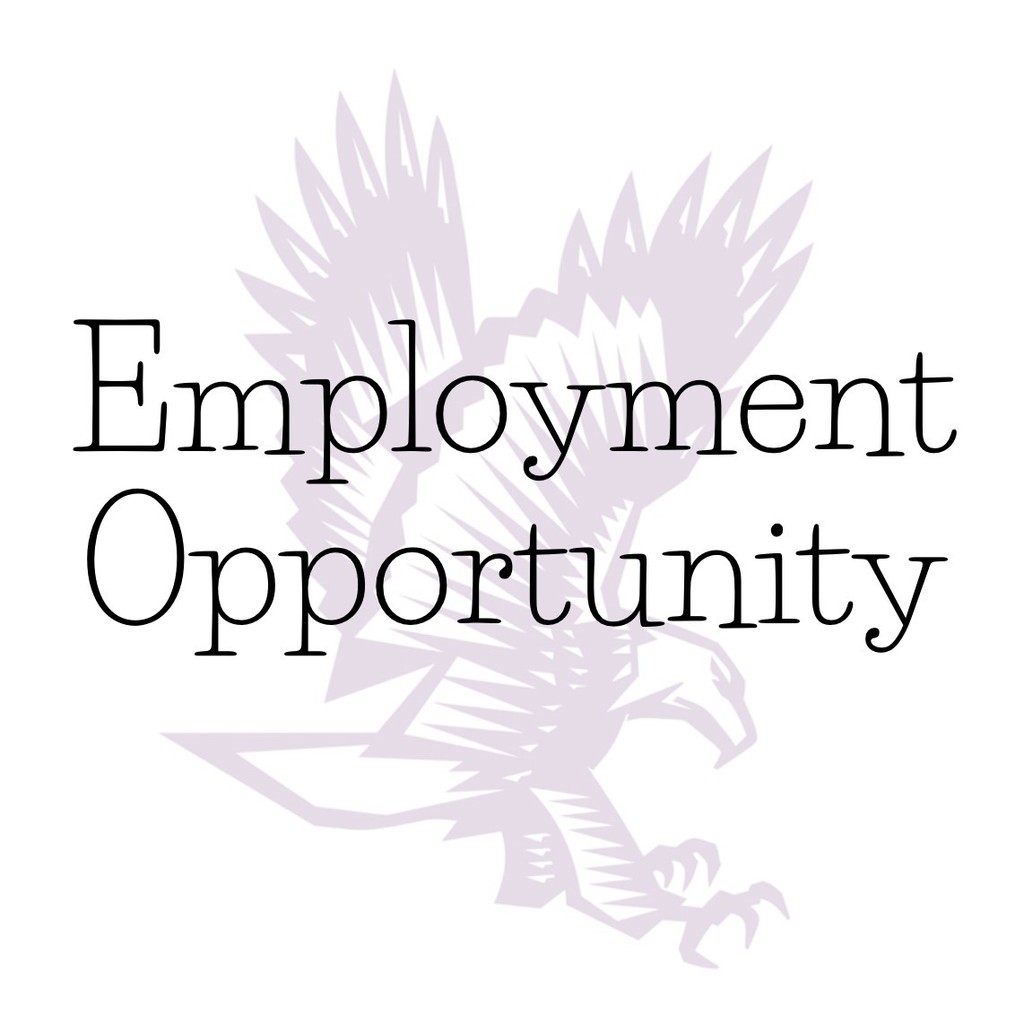 No Cost Walk-In Event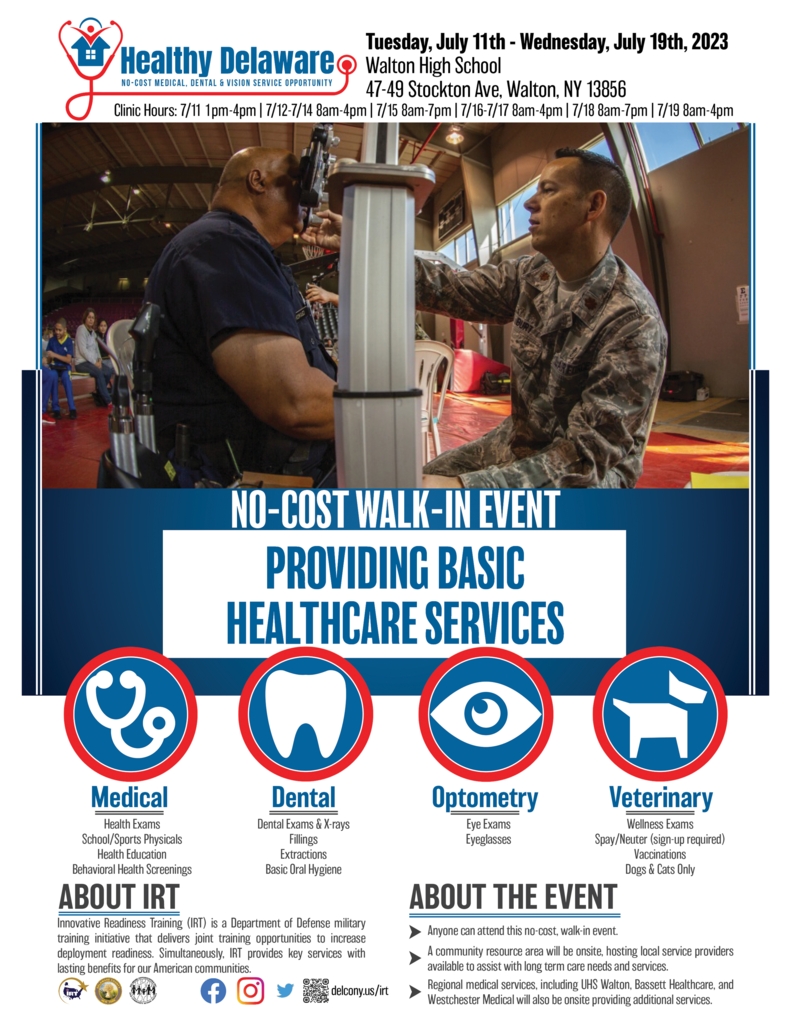 REMINDER - No School for students tomorrow (Friday 5/26)
Summer Soccer Camp for Boys and Girls 5-12 Grade July 13-15, 2023 $50/Person Clinic ran by Eddie Kingston who was a former Liberian International player and All-American at Springfield College in Illinois and the University of Illinois Springfield. To Sign Up email Mr. Dustin Keesler at
DKeesler@dcseagles.org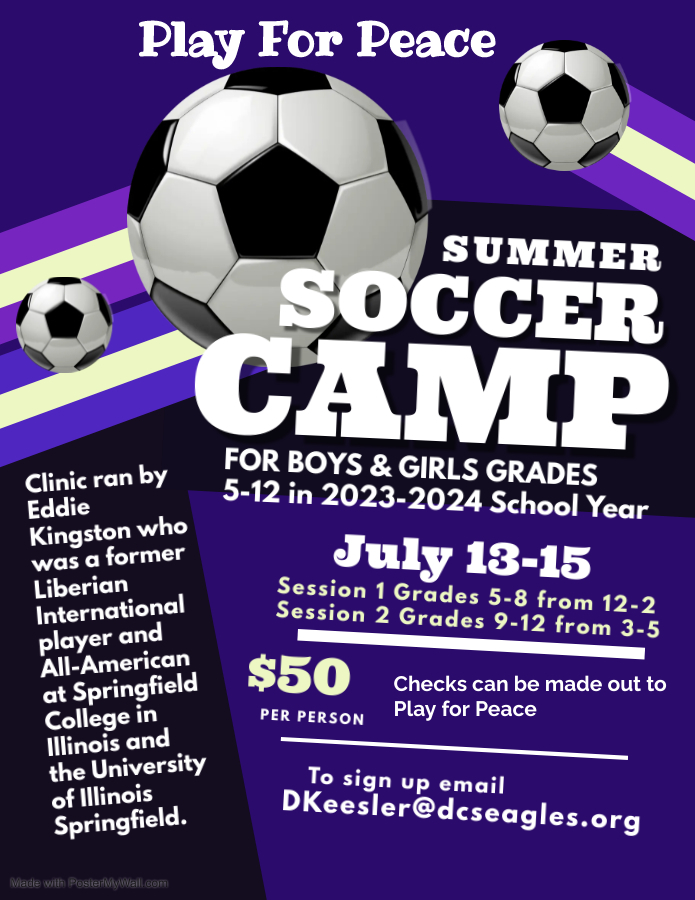 Downsville CSD ALL CALL: Just a reminder there is no school for students this Friday, May 26 for Staff Development and no school on Monday, May 29 for Memorial Day. 8-12 Band students should meet at the school at 9:15 am for Mondays Memorial Day parade which begins at 10 am. Thank you!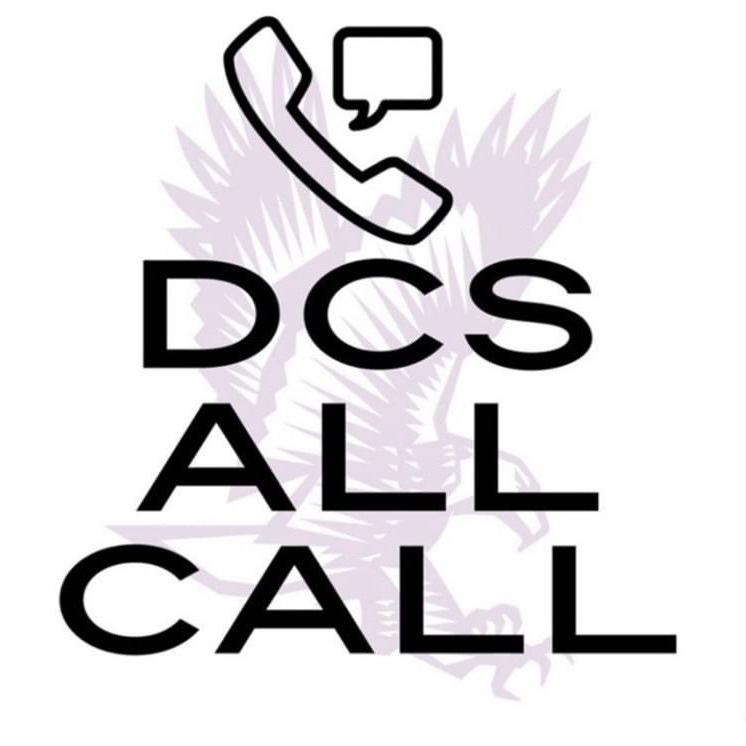 When school's out, free summer meals are in! No cost or enrollment required. Open to all kids and teens under age 18. DCS Cafeteria Monday Through Thursday July 10, 2023 Through August 3, 2023 Breakfast 8:00-8:45 Lunch 10:45-12:15 Questions? Contact Nicole Bowen 607-363-2100
Ms. Comer, Art Teacher at Downsville Central School, is pleased to announce that Ava Guglielmo's untitled artwork has been juried into this year's student art exhibition at the Fenimore Art Museum in Cooperstown, NY. The Fenimore Art Museum received over 300 submissions from twenty-one schools plus homeschooled students and the selection process was rigorous. The judges were incredibly impressed by the artworks submitted to the program. After carefully considering each work of art, the judges selected thirty-eight works to be featured together for the show, each relating to the theme of "Identity." Ava Guglielmo created her sculptural vase from clay and painted it with acrylic paints. About her work, Ava says, "It's a visual representation of the feeling of someone's heart being ripped out. People that get out of a long term relationship most likely get their hearts ripped out of their chests. I made this piece because a majority of people can relate to this feeling." The exhibition, Young at Art! Visions of Identity, will be on view in Fenimore Art Museum from May 27th – July 23rd, during the height of the summer season at the Fenimore Art Museum. The Young at Art! Reception and Awards Ceremony will be held on Saturday, June 10th from 10am – 12pm at the Museum. This year, winners of cash prizes and special prize winners for each media category will be announced during the Reception and Awards Ceremony. The reception this year will feature light fare, live music, crafting in the West Gallery, a special guest speaker, and mentors in the field of fine arts. All young artists whose works are featured in the exhibition, along with their families, teachers, and friends, are invited to attend the reception. Congratulations to Ava Guglielmo on this outstanding artistic achievement!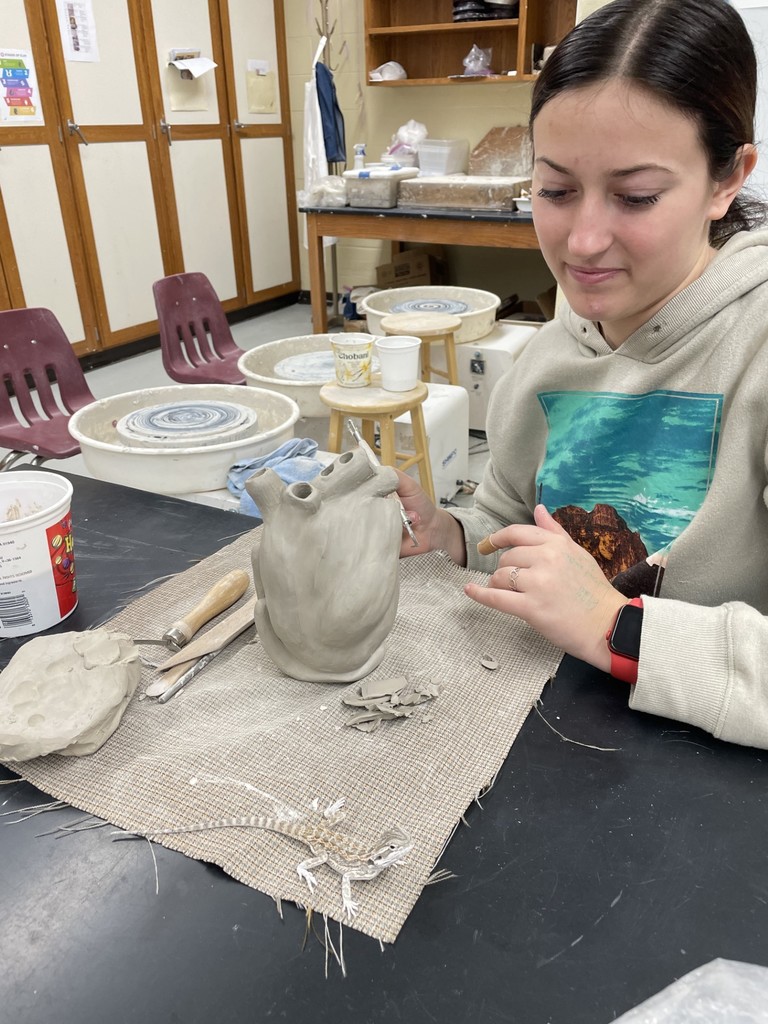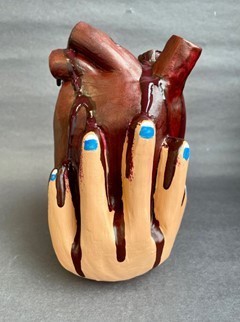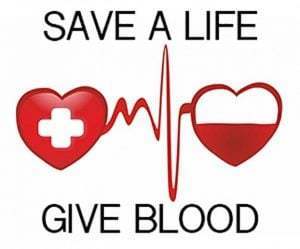 Do these shirts look familiar? If you are a student, past or present, and have one of these Band polos at your house, please bring it to the school next week! No questions asked. 🙂 We need them for Memorial Day!