Come out to see the show!

2023 DCS Drama Club presents:
The Wonderful Wizard of Oz


Tickets are $3.00 for students $5.00 for Adults.
DCS Drama Club is run by Gabby Ryan and Nichole Stanton.
The Downsville Central School Middle and High School Drama Club facilitates the enrichment of both students and the community at large through the appreciation of, and involvement in, the performing arts.
The Club is designed for students interested in learning more about the aspects of theater. This includes learning stage terminology, working on acting skills, set building, and costumes/makeup design. Drama Club auditions are open to all students, grades 5-12. The annual production will be held in May. Students who would like to participate should attend drama club meetings and rehearsals. The rehearsals will begin February 7, 2023 and will be held every Tuesdays and Thursdays after school, starting mid- February. In order to participate in the production, students will be required to follow the athletic eligibility standards.
If anyone would like to be involved or has any clothes or items that they would like to donate or loan to the drama club, please contact NStanton@dcseagles.org after 2:30 pm.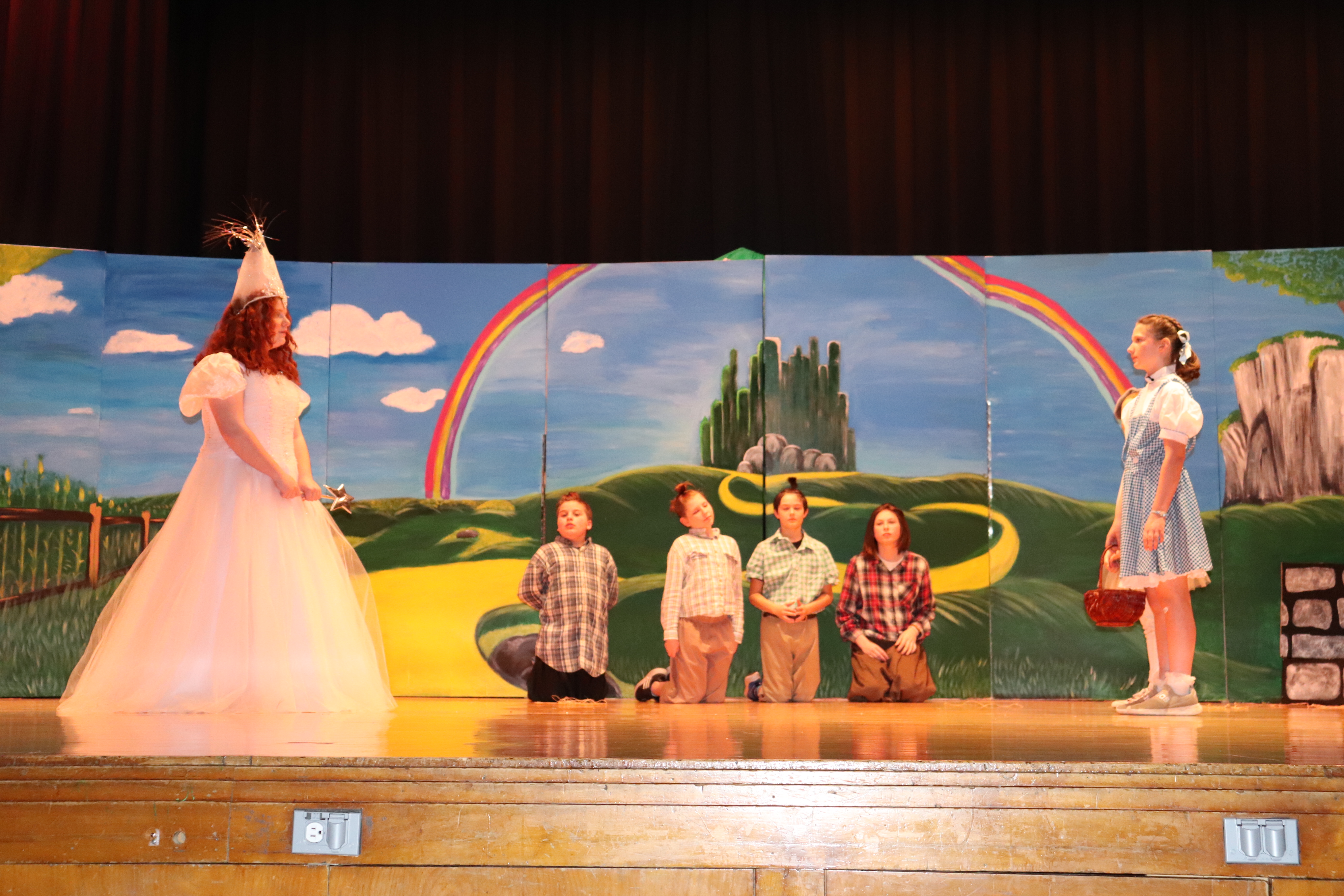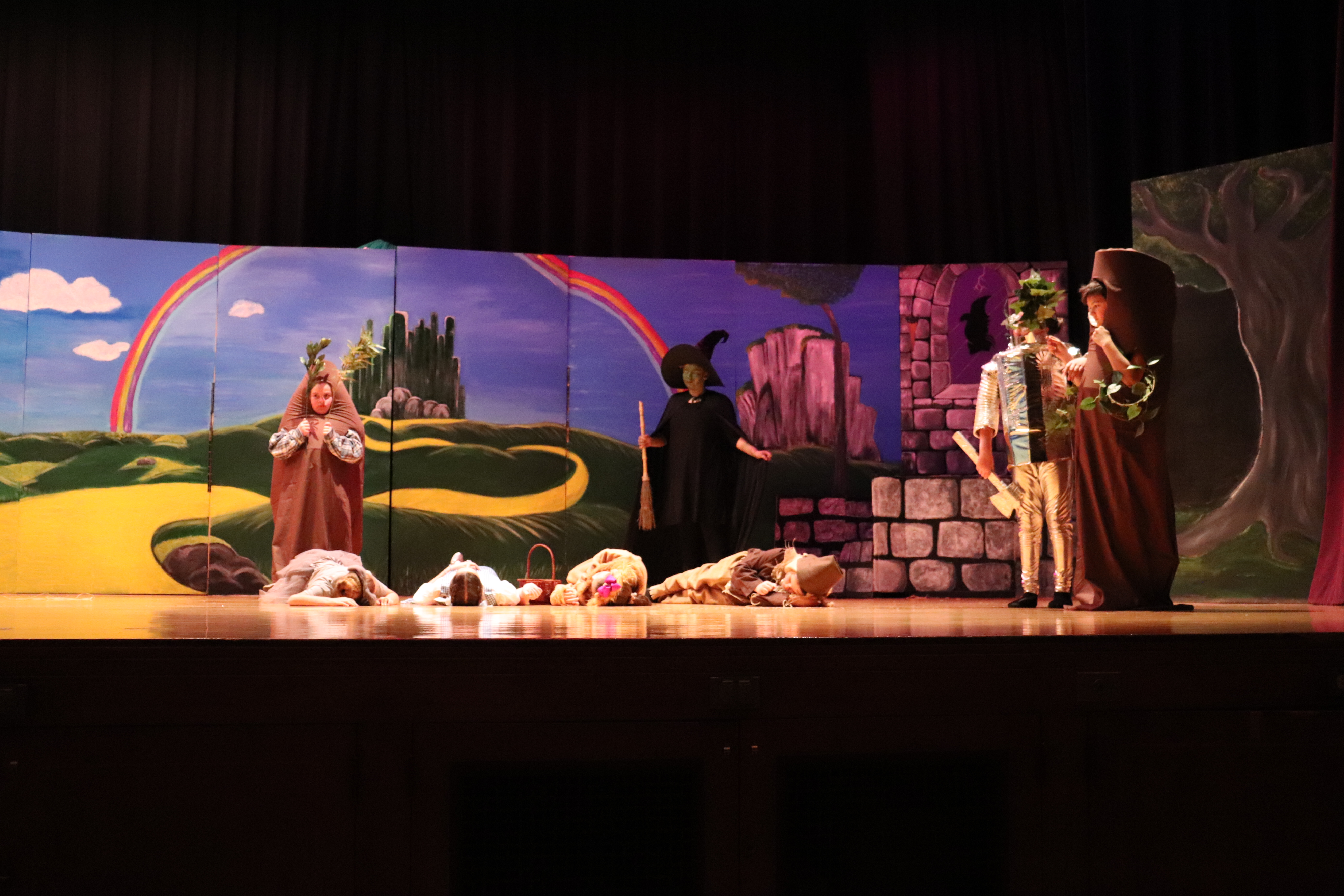 (2023 Drama Club: The Wonderful Wizard of Oz)